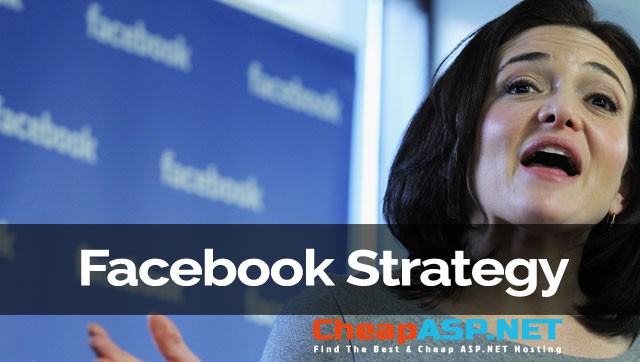 A Facebook Page helps to keep a business:
Discoverable – When people search for you on Facebook, they'll be able to find you.
Connected – Have one-on-one conversations with your customers, who can like your Page, read your posts, share them with friends, and check in when they visit.'
Timely – Your Page can help you reach large groups of people frequently, with messages tailored to their needs and interests.
Insightful – Analytics provide a deeper understanding of your customers and your marketing activities.
[su_button url="https://cheaphostingasp.net/facebook-strategy-facebook-posting-strategy/" background="#3D57A1″ size="10″ icon="icon: facebook-square"]
Next: Facebook Posting Strategy >>
[/su_button]
[su_table]
| | | |
| --- | --- | --- |
| [su_button url="https://cheaphostingasp.net/twitter-strategy-intro/" background="#46C4FF" size="5″  icon="icon: twitter-square" desc="Twitter Strategy Guide"]Twitter[/su_button] | [su_button url="https://cheaphostingasp.net/pinterest-strategy-intro/" background="#D61F33″ size="5″ icon="icon: pinterest-square" desc="Pinterest Strategy Guide"]Pinterest[/su_button] | [su_button url="https://cheaphostingasp.net/linkedin-strategy-intro/" background="#0074C0″ size="5″ icon="icon: linkedin-square" desc="LinkedIn Strategy Guide"]LinkedIn[/su_button] |
| [su_button url="https://cheaphostingasp.net/google-plus-strategy-intro/" background="#DD4A38″ size="5″ icon="icon: google-plus-square" desc="Google+ Strategy Guide"]Google+ [/su_button] | [su_button url="https://cheaphostingasp.net/facebook-strategy-intro/" background="#3D57A1″ size="5″ icon="icon: facebook-square" desc="Facebook Strategy Guide"]Facebook[/su_button] | [su_button url="https://cheaphostingasp.net/instagram-strategy-intro/" background="#3C83AF" size="5″ icon="icon: instagram" desc="Instagram Strategy Guide"]Instagram[/su_button] |
| | [su_button url="https://cheaphostingasp.net/snapchat-strategy-intro/" background="#FAF000″ size="5″ icon="icon:bell" desc="Snapchat Strategy Guide"]Snapchat[/su_button] | |
[/su_table]