Instagram is a mobile app where users share their life stories and events using only photos with cool filters and captions. Instagram is owned by Facebook and has 150 million monthly active users as of December 2013.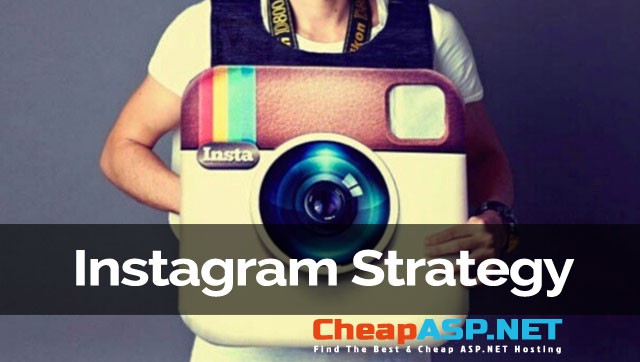 Similar to Facebook, photos are posted to a feed where followers can see what is being shared and leave comments or click on a heart symbol to "like" the photo. Similar to Foursquare, people can tag a specific location to a photo. Similar to Twitter, users can view a feed of the most popular photos around the world from other public-sharing users or only view the photos in the feed of the people they are following.
Instagram is different from other platforms in that it is not really a place to share your articles on a regular basis, but rather, it is a place to engage others in the SEO space and build brand awareness.
[su_button url="https://cheaphostingasp.net/instagram-strategy-using-hashtags-effectively-on-instagram/" background="#3C83AF" size="10″ center="yes" icon="icon: instagram"]Next: Using Hashtags Effectively on Instagram >>[/su_button]
[su_table]
| | | |
| --- | --- | --- |
| [su_button url="https://cheaphostingasp.net/twitter-strategy-intro/" background="#46C4FF" size="5″  icon="icon: twitter-square" desc="Twitter Strategy Guide"]Twitter[/su_button] | [su_button url="https://cheaphostingasp.net/pinterest-strategy-intro/" background="#D61F33″ size="5″ icon="icon: pinterest-square" desc="Pinterest Strategy Guide"]Pinterest[/su_button] | [su_button url="https://cheaphostingasp.net/linkedin-strategy-intro/" background="#0074C0″ size="5″ icon="icon: linkedin-square" desc="LinkedIn Strategy Guide"]LinkedIn[/su_button] |
| [su_button url="https://cheaphostingasp.net/google-plus-strategy-intro/" background="#DD4A38″ size="5″ icon="icon: google-plus-square" desc="Google+ Strategy Guide"]Google+ [/su_button] | [su_button url="https://cheaphostingasp.net/facebook-strategy-intro/" background="#3D57A1″ size="5″ icon="icon: facebook-square" desc="Facebook Strategy Guide"]Facebook[/su_button] | [su_button url="https://cheaphostingasp.net/instagram-strategy-intro/" background="#3C83AF" size="5″ icon="icon: instagram" desc="Instagram Strategy Guide"]Instagram[/su_button] |
| | [su_button url="https://cheaphostingasp.net/snapchat-strategy-intro/" background="#FAF000″ size="5″ icon="icon:bell" desc="Snapchat Strategy Guide"]Snapchat[/su_button] | |
[/su_table]