LinkedIn has a different aura than other social networks, as users on LinkedIn tend to be more professionally proactive.
There is also the opportunity for improved search engine rankings as LinkedIn pages often perform well in company searches. There are also lead generation opportunities from the content marketing side.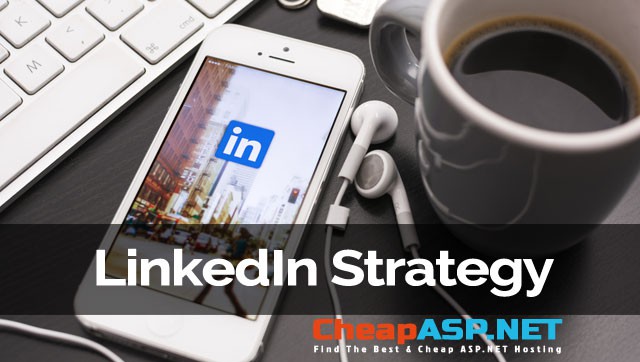 In fact, research shows that 50% of LinkedIn members are more likely to purchase from companies when they engage with them on LinkedIn.
[su_button url="https://cheaphostingasp.net/linkedin-strategy-optimizing-your-linkedin-profile/" background="#0074C0″ size="10″ icon="icon: linkedin-square"]Next: Optimizing Your LinkedIn Profile >>[/su_button]
[su_table]
| | | |
| --- | --- | --- |
| [su_button url="https://cheaphostingasp.net/twitter-strategy-intro/" background="#46C4FF" size="5″  icon="icon: twitter-square" desc="Twitter Strategy Guide"]Twitter[/su_button] | [su_button url="https://cheaphostingasp.net/pinterest-strategy-intro/" background="#D61F33″ size="5″ icon="icon: pinterest-square" desc="Pinterest Strategy Guide"]Pinterest[/su_button] | [su_button url="https://cheaphostingasp.net/linkedin-strategy-intro/" background="#0074C0″ size="5″ icon="icon: linkedin-square" desc="LinkedIn Strategy Guide"]LinkedIn[/su_button] |
| [su_button url="https://cheaphostingasp.net/google-plus-strategy-intro/" background="#DD4A38″ size="5″ icon="icon: google-plus-square" desc="Google+ Strategy Guide"]Google+ [/su_button] | [su_button url="https://cheaphostingasp.net/facebook-strategy-intro/" background="#3D57A1″ size="5″ icon="icon: facebook-square" desc="Facebook Strategy Guide"]Facebook[/su_button] | [su_button url="https://cheaphostingasp.net/instagram-strategy-intro/" background="#3C83AF" size="5″ icon="icon: instagram" desc="Instagram Strategy Guide"]Instagram[/su_button] |
| | [su_button url="https://cheaphostingasp.net/snapchat-strategy-intro/" background="#FAF000″ size="5″ icon="icon:bell" desc="Snapchat Strategy Guide"]Snapchat[/su_button] | |
[/su_table]