Microsoft's cloud-first plan looks like making on-premises software the poor relation
It's becoming apparent that Microsoft's "cloud first" mantra needs some balance, because by making software-as-a-service its priority Redmond is relegating on-premises software to second-class citizenship.
Exhibit A for that assertion is last week's announcement that Exchange Server 2016 will be not much more than a rollup of features already deployed to cloud Exchange, with a few upgrades described in the infographic below.
Redmond's also revealed that SharePoint server won't get another refresh until the second quarter of 2016. There won't even be a beta – or technical preview as Microsoft likes to call them these days – to play with until 2015's fourth quarter.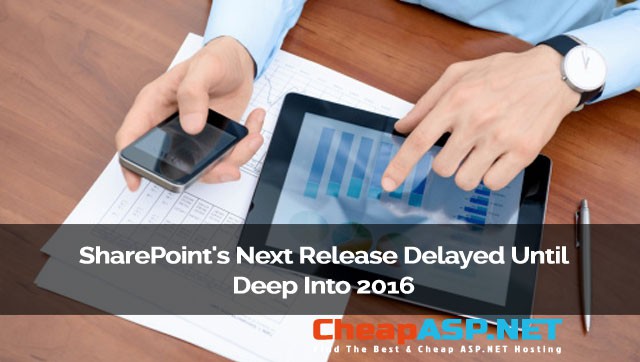 When those updates do arrive, Microsoft says SharePoint 2016 will offer the following:
SharePoint 2016 is the first on-premises server release representative of our experience running SharePoint at scale in Office 365, bringing our own internal investments to your datacenter that improve performance, reliability and scale as well as enabling true hybrid scenarios that can enrich your existing on-premises investments.
Hybrid SharePoint will be welcome, if only because the app can store a heap of data that's probably cheaper to host off-site.
But all those cloudy bits may not be so welcome for the many smaller organizations that run SharePoint, or for organizations waiting for an upgrade. SharePoint 2013 was released in October 2012, so such users are looking at nearly four years between drinks.
Unless they go to the cloud, which is where Microsoft clearly wants you, even if it says "We also want to confirm our commitment to delivering on-premises releases of SharePoint for the foreseeable future. We envision a future where we will continue to have customers who choose a combination of on-premises, cloud and hybrid deployments for many years to come."
The message looks clear, however: if you want new features, go cloud or hybrid. If you're willing to wait, stay on-premises.
Which is where things get really interesting, because Microsoft needs to hurry people into the cloud to prevent a nasty growth dip. That dip comes when a vendor moves from nice big regular license payments they can take to the bank in one hit to small payments spread over time. The total revenue may be the same, but the vendor has use of the total sum for less time, which hurts growth a bit.
Microsoft knows this, so also knows that making cloudy software more attractive than on-premises apps helps it hasten the transition.
A delay to Exchange and SharePoint 2016 therefore keeps on-premises diehards happy-ish, but also creates an extended jumping-off period to the cloud.
Delaying a Windows Server update to 2016 probably doesn't hurt either: indications are it will be very well integrated with Azure and will therefore give Microsoft two bites at the growth cherry by giving adopters lots of easy on-ramps to the cloud.