Those testing the Windows Server Technical Preview may be wondering what Microsoft plans to do once the beta bits expire on April 15, 2015.
"Microsoft will release a solution to extend the current Windows Server vNext Technical Preview until the next preview is available. The next preview will be available in May."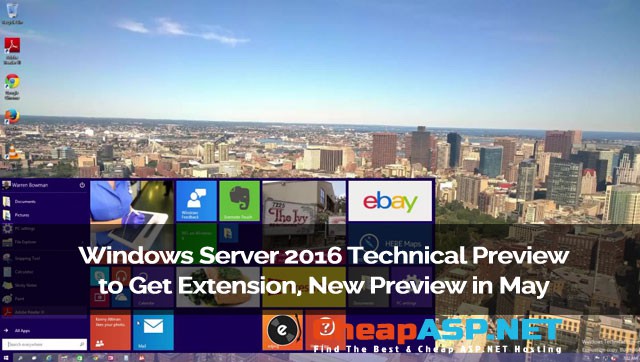 Windows Server vNext is, of course, the next version of Microsoft's server product that will be built around the company's next client OS, Windows 10. Historically, Microsoft has often released server and client together, due to how the company has built new features into each that rely on the other. This time is different. Microsoft is promising a summer release for Windows 10, but delivering server sometime in 2016 instead.
The timing of the next preview release is probably not a coincidence. With Windows 10 getting so much fanfare of late, Microsoft needs to make a strong showing for server vNext and will probably use its new conference, Ignite, to talk about what's coming in more detail. After "retiring" several Microsoft-led conferences that are all being merged into this new, mega-event, it makes sense that the company would use it to present the future. Ignite is intended to be a news-worthy messaging event to reach the largest in-person audience possible. However, all of the keynotes and many of the technical presentations will be offered for streaming on Channel 9, so anyone interested can still participate from afar.