Best and Cheap ASP.NET Hosting Fully Support nopCommerce 4.40.4 Limited Offer 15% OFF
What is nopCommerce?
nopCommerce is an open source ecommerce software that contains both a catalog frontend and an administration tool backend. nopCommerce is a fully customizable shopping cart. It's stable and highly usable. From downloads to documentation, nopCommerce.com offers a comprehensive base of information, resources, and support to the nopCommerce community.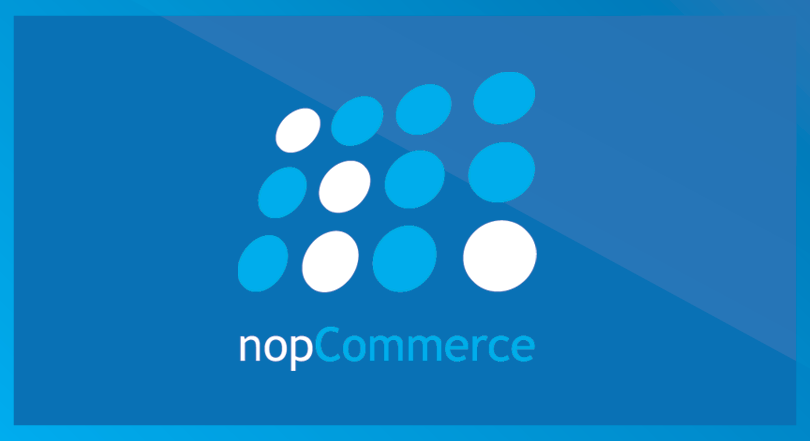 nopCommerce is open-source ecommerce solution. It's stable and highly usable. nopCommerce is an open source ecommerce solution that is ASP.NET (MVC) based with a MS SQL 2008 (or higher) backend database. It has been downloaded more than 1.5 million times! Our easy-to-use shopping cart solution is uniquely suited for merchants that have outgrown existing systems, and may be hosted with your current web host or our hosting partners. It has everything you need to get started in selling physical and digital goods over the internet. nopCommerce offers unprecedented flexibility and control.
What is New in nopCommerce 4.40.4?
This is a minor release that is fully compatible with the previous version (4.40.0-4.40.3). So all third-party plugins for 4.40 work for all minor versions (4.40.0-4.40.4). It contains several bug fixes and a new PayPal Commerce plugin.
Highlight features:
#4824 PayPal Commerce plugin. Actually it's the PayPal Smart Payment Buttons plugin with onboarding functionality.
Bugs:
#5556 Temp tables connection leak
#5645 Customer cached by CustomerGuid is not removed from cache when it should be
#5650 Incorrect product sorting when default 'ProductSortingEnum' value is used
#5684 ShipStation Invalid XML
#5689 Latest products never show up on page "newproducts" when setting is lower than "new" products
#5553 VisibleIndividually option ignored
#5683 Available start/end dates should be ignored in admin panel
#5730 Pre-order availability date message should not show for passed date
#5662 When you update "Requires coupon code" field of a discount you have to manually clear cache to see the changes
#5540 Azure Blob Storage error
#5699 Bundles do not take stock qty into consideration correctly
#5636 Topics in popups ignore a password
#5728 Mysql exception: Expression #1 of ORDER BY clause is not in SELECT list, references column 'dbName.item.CreatedOnUtc' which is not in SELECT list; this is incompatible with DISTINCT
#5632 Allow users to select unavailable product attribute values
#5711 GetProductAttributeCombinationBySku method shouldn't return combination for deleted product
#5735 Fix name of the "back to" button for IWidgetPlugin
#5595 Reward Point Balance wrong
#5748 DB download button is non http
#5517 PayPal Smart Payment Buttons. Rounding problem
What is nopCommerce Advantages?
Multiple Built-In Features
Included with the default installation of nopCommerce is the ability to have multiple stores. This enables administrators to run more than one store from the single administration panel and share catalog data. Multi-vendor support enables drop-shipping so that you don't have to store any physical inventory. Orders are sent to vendors for fulfillment. Also included are other aspects of a great online store application such as content management, SEO, and marketing features.
Enhancements and Customization
Another key feature of nopCommerce is its architecture and use of plugins that allow for additional functionality, new elements, and custom layouts to be added into the application. This pluggable modularized architecture makes it easy to create and customize your web site.
Security
Security is always an important concern with any website, and especially so with e-commerce. It is simple to set up a secure certificate so users can make purchases through HTTPS. Also, version 4.40.4 (the latest version released in December 2015) has multiple security enhancements to prevent hackers from accessing and stealing customer data.
Multiple Device Support
One of the most important aspects of an e-commerce website is the ability to view and purchase products on a variety of devices. More and more, customers expect your site to be easy to navigate and complete a transaction whether they are working on a desktop computer or browsing your site on their smartphone from a coffee shop.
A well-designed responsive template will do just that – scaling appropriately and displaying the content that is most important across multiple browsers and devices. As a result, customers buy more products and are happier in general, leading to repeat sales in the future.
So, are you interested to use nopCommerce 4.40.4 for your online shop? To build your business site using nopCommerce 4.40.4, you need the hosting provider that fully supports this nopCommerce version. In this situation, we highly recommend ASPHostPortal for your choice. Following are the reasons why you should choose ASPHostPortal's nopCommerce 4.40.4 hosting plan for your nopCommerce 4.40.4 online shop site.
Why ASPHostPortal is The Best and Cheap ASP.NET Hosting Fully Support nopCommerce 4.40.4?
To use all of nopCommerce versions especially the latest version, you should choose reliable hosting company that has fully support. ASPHostPortal is one of the best ASP.NET hosting providers that always gives fully support of all nopCommerce versions. Their support features is very updateable.
Their nopCommerce Expert Support Team is very friendly. Feel free to ask all your problems to them. They are always ready to help you 24/7/365. If you like to contact their support, you can contact them with create ticket. As usual, the ticket can be replied within half an hour, the response speed is much faster than any other web hosting. Only fast is not enough, it must be professional, you may find there're much more satisfied clients with ASPHostPortal, since those guys are more professional in assisting the customers. In all, the support team is real great!
As is known, reliability is a top concern for webmasters hosting nopCommerce websites, thus ASPHostPortal exerts to providing satisfying uptime so as to keep websites running stably and smoothly. This hosting provider guarantees 99.9% uptime.
As one of the most webmaster friendly web hosting provider, ASPHostPortal gives out all the convenience to their customer to manage the server easily. ASPHostPortal chooses Plesk Control Panel as the Windows ASP.NET web hosting control panel. Plesk Control Panel is an easy-to-use and visual designed control panel for Windows/ASP.NET web hosting. With Plesk Control Panel you can easily manage all about your websites, including domains, files, databases, scheduled tasks, FTP accounts, emails and more.
ASPHostPortal pricing is quite cheap and very competitive; a hosting plan goes for as low as $1/month per month. And to start nopCommerce 4.40.4 hosting you just need to pay $5.00/mo. They are one of the cheapest hosting put there which still offers good service for customer's money. They have eight different plans which give flexibility and the opportunity to go for a plan that suits customers' needs as well as their pocket.