Best and Cheap Sitefinity 12 Hosting
What is Sitefinity?
Sitefinity is a content management system designed by the Telerik corporation. Because it was built with the singular purpose of being a CMS for eCommerce retailers, it features powerful retail-improvement tools that many other content management tools lack. While, according to W3Tech.com, Sitefinity is only used by 0.2% of known websites at present, the user-base it has developed is made up of la creme de la creme of international commerce.
What is New in Sitefinity 12?
Minimize the Burden on IT with Sitefinity Cloud
Progress Sitefinity is now cloud-native and the only true WCM Platform-as-a-Service on the market today. Redefining productivity, Sitefinity Cloud empowers organizational scale, eliminates the need for infrastructure management, and deeply integrates Microsoft Azure services allowing organizations to focus on their core business.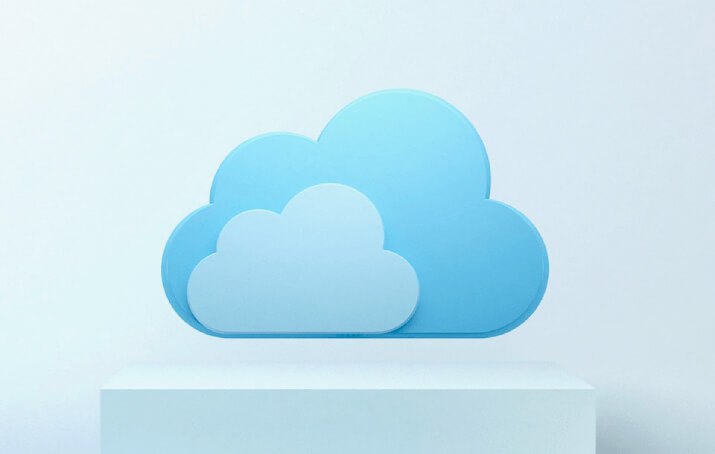 Simplify Selecting and Modifying Templates with an MVC-First Approach
MVC is the preferred technology for Sitefinity implementations.  Furthering enhancements in Sitefinity 11, our latest release now simplifies the selecting and modifying of page templates. With default templates for MVC and hybrid frameworks, you do not need to start from scratch with a new template.  And once you select a template and its framework, changing it is as simple as selecting from the template list from the same framework.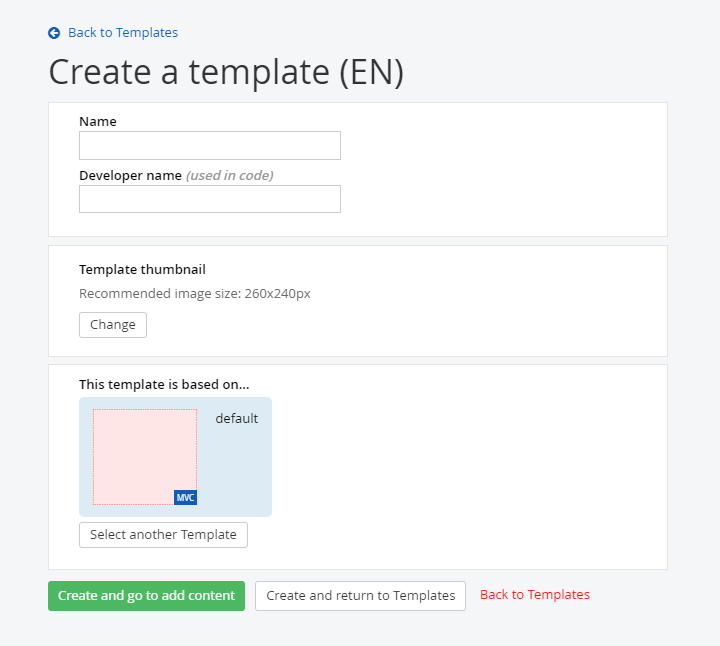 Manage Pages in No Time
Our new highly-intuitive page management interface offers the same sleek and modern design patterns as the content interface delivered in Sitefinity 11. Content editors and web managers now benefit from easy navigation between pages, page lists, page creation, and page editing screens, and use advanced filters to find sections they want. Page creation is streamlined by reducing the number of properties needed to create a page. Additionally, when working with content in multiple languages, content editors benefit from enhanced language preview options.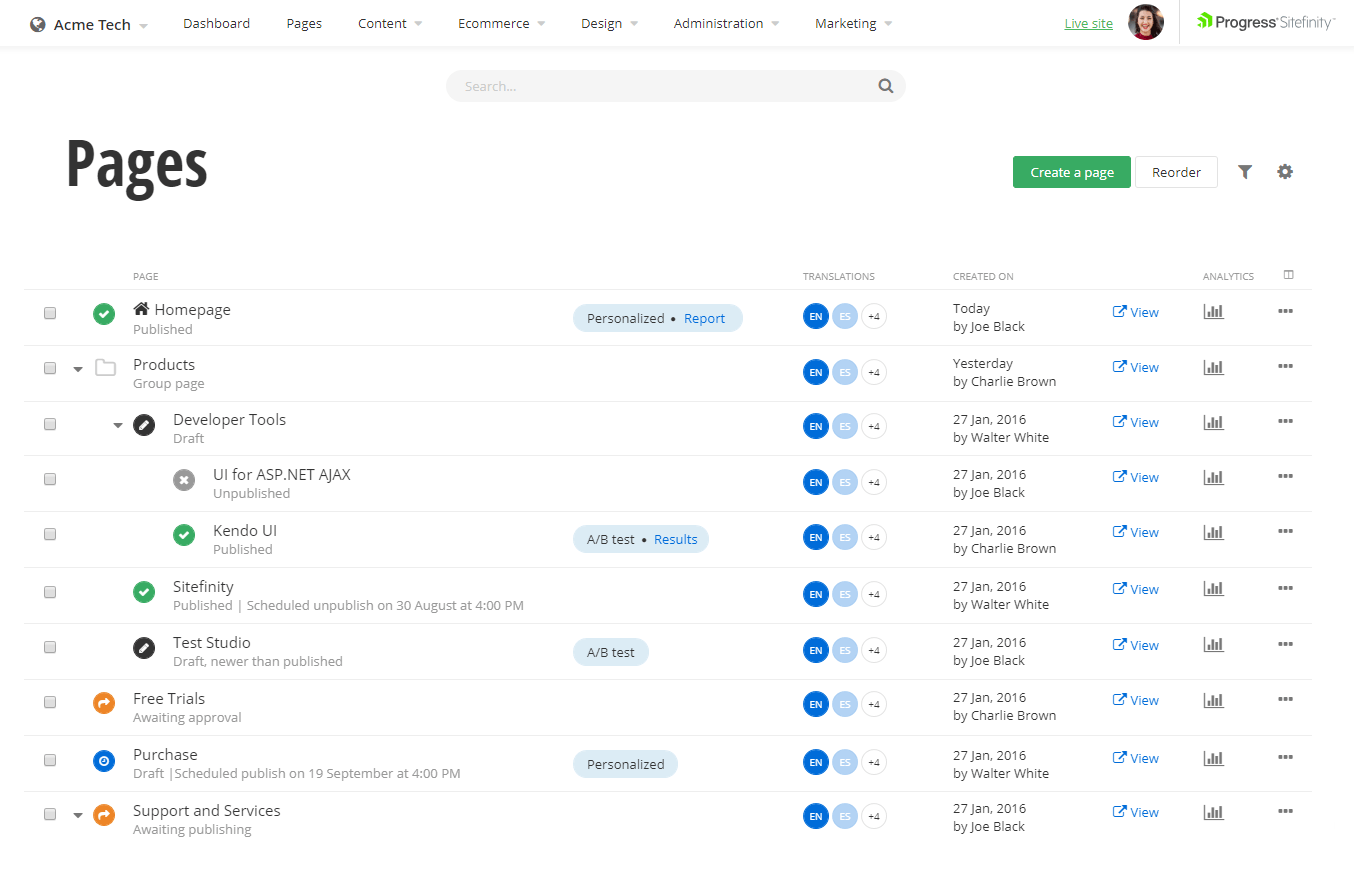 Enjoy Unified Content Editing Experience Throughout the Entire Content Lifecycle
Sitefinity 12 further improves  marketer productivity for day-to-day content edits through its unified content management experience.
The content block now leverages a new content editor that delivers code validation, syntax highlighting and autocomplete to power users.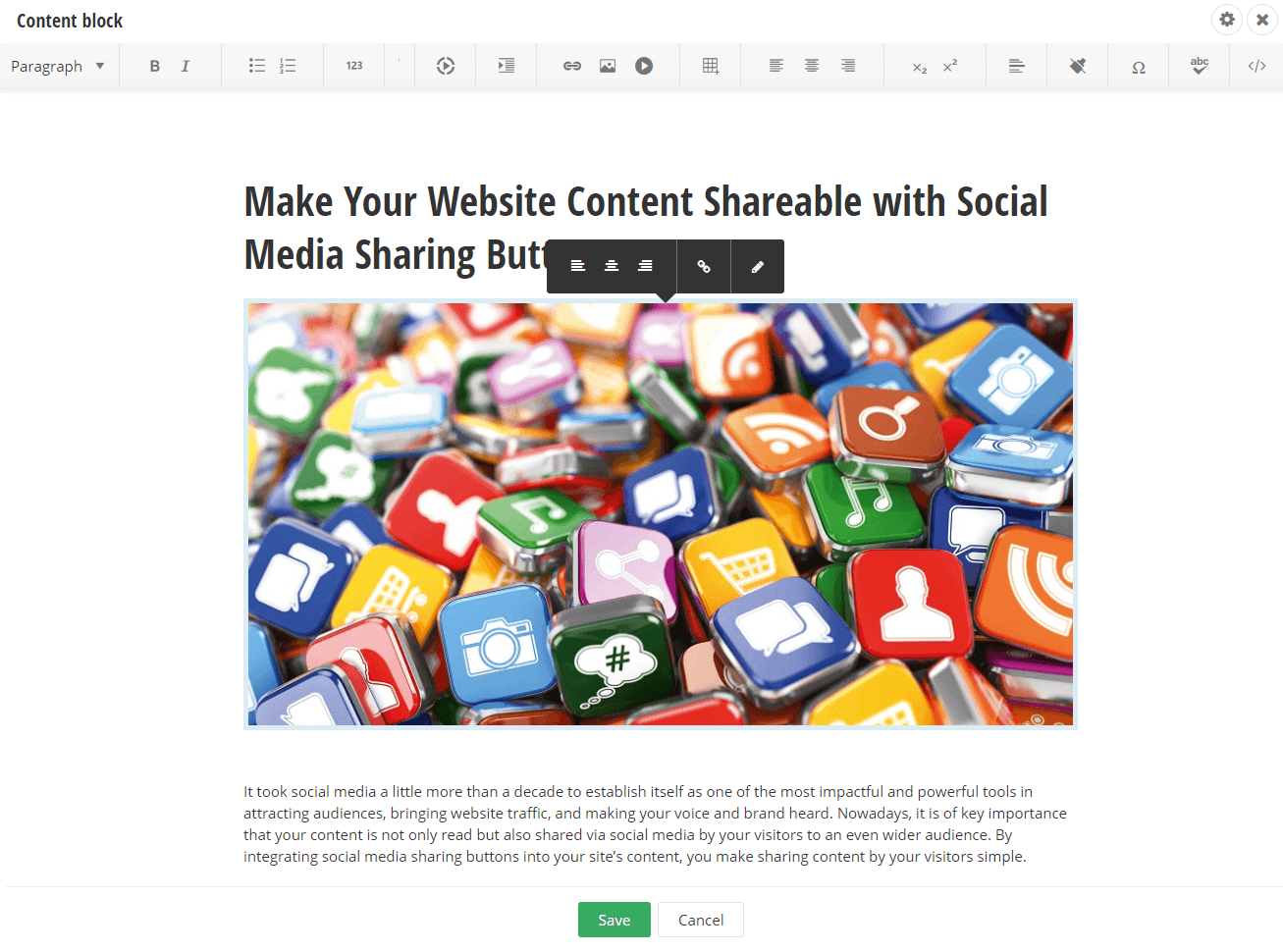 Roll Out Rule-Based Forms with Ease
Create dynamic forms based on a set of custom rules. These more efficient forms
dynamically display or hide form fields and then redirect visitors to specific pages, based on information entered providing a more personalized experience.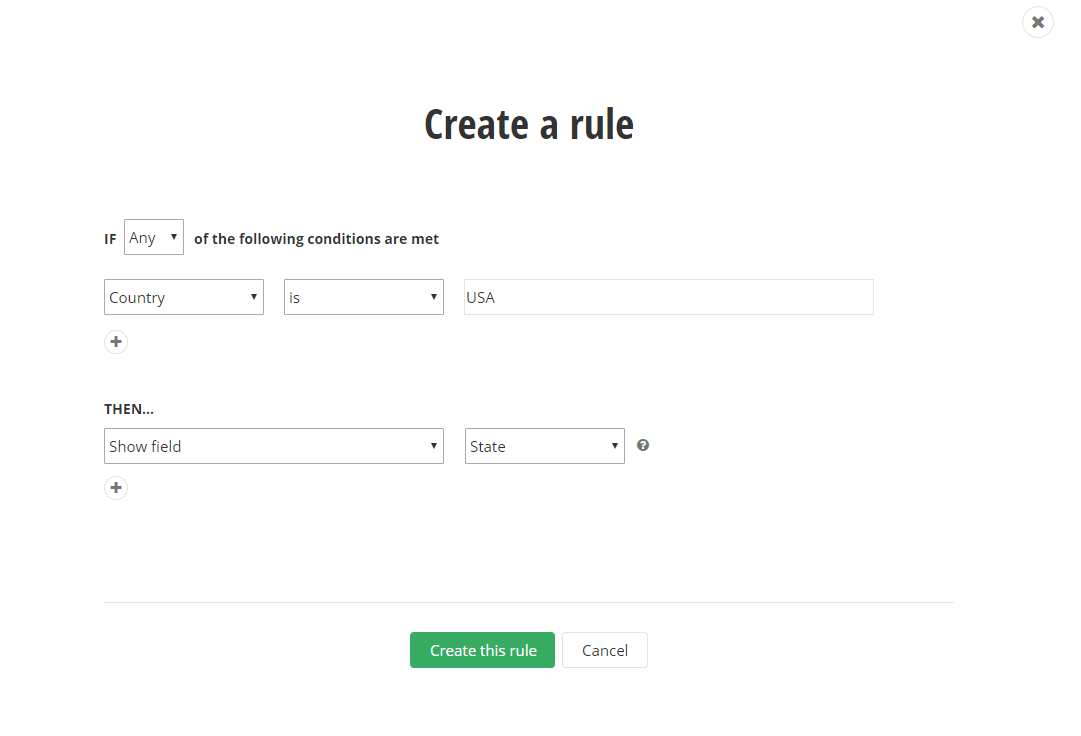 Synchronize Single Items or Multiple Pages Between Environments — No IT Help Required
Promoting changes to individual content items or pages via SiteSync is now faster, easier and much more reliable. Content editors can sync a single page or content item directly from the context-sensitive menus. Editors can control what they sync and immediately check availability of updates without waiting for a scheduled automatic SiteSync process managed by IT or admins.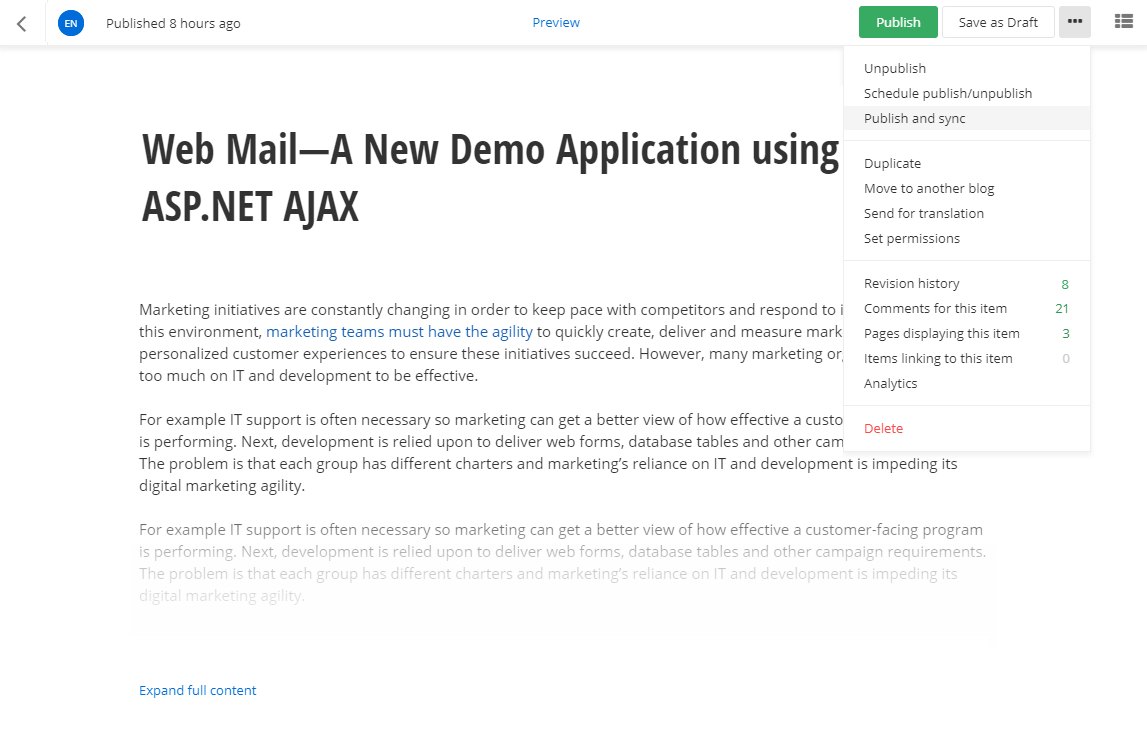 Effortlessly Map Forms to Digital Experience Cloud (DEC)
For Online Marketing and Enterprise Editions simplified form field mapping for sending contact data to DEC data mapping configuration is now accessible via form properties, in the same configuration as for HubSpot and Eloqua form fields. Syncing form data to DEC helps build comprehensive contact profiles to enable targeted and personalized web content delivered through Sitefinity CMS.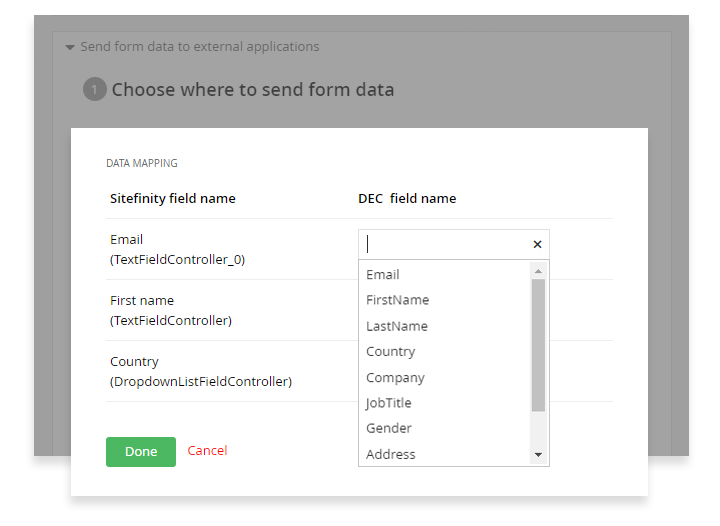 Built for Speed
System administrators can now finetune the page output caching behavior. You can instruct Sitefinity CMS to serve the current cache version of the page to website visitors for a predefined short period of time, and meanwhile warm-up the new version of the page in cache in the background. This way you achieve increased scalability and provide visitors with faster page load times.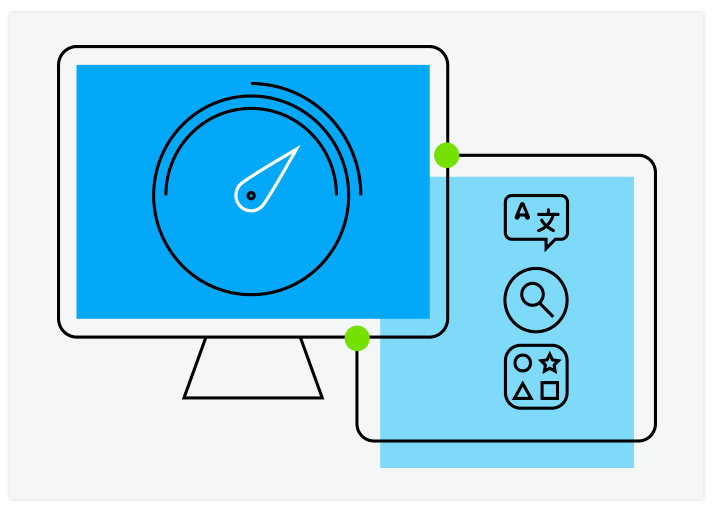 Best and Cheap Sitefinity 12 Hosting
ASPHostPortal.com as Best and Cheap Sitefinity 12 Hosting Recommendation
ASPHostPortal.com was founded in 2008. It has been topping the list of almost all the web hosting review sites so far. Look no further! You have found the answer. ASPHostPortal.com is your Sitefinity 12 hosting home! All of their hosting comes with FREE Trial Hosting. If the service does not meet your expectations, simply cancel before the end of the free trial period. No Risk! Why wait longer? They will make sure that Sitefinity 12 runs smoothly on their servers and that your website is safer, faster and better supported than anywhere else! Their best and cheap Sitefinity 12 hosting plan is starting at $3.81/mo.