With its yet another release, WordPress has made available the version 5.3.2 available that is focused mainly on fixing bugs and adding enhancements. This is a short-cycle maintenance release that has been made just after WordPress 5.3.1 roll out.
With its long tradition of rolling out maintenance releases one after another, WordPress has remained particularly in addressing major issues that developers face. Maintaining the same, WordPress 5.3.2 release also offers a solution to the issues illustrated below.
Date time component issues (major issue found in modified post handling) have been fixed. The get_feed_build_date() function now correctly handles the a modified object with an invalid date.
Another priority issue was upload issue (a conflict that was occuring in naming the file) and fix in wp_unique_filename() function so that file name collision can be avoided when uploading a file with upper-case extension on non-case-sensitive file system.
Another issue that has been fixed is about wp_unique_filename() which was a concern that was showing PHP warnings while a destination directory for an uploaded file is unreadable.
Next comes the release to fix non-default admin color schemes related to background, button,text etc.,the colors in all color schemes for buttons with the .active class has now been fixed.
Next update deals with Posts, Post Types that state to use a proper delta comparison when checking the post date to set future or publish status in wp_insert_post()
All these 5 fixes and enhancements will be merged with the next significant WordPress release, i.e., version 5.4, which is currently a priority work for WordPress team.
Another matter of discussion with this latest release is that WordPress has not addressed any security fixes, which means that the platform is majorly focusing to built its core system in terms of security.
Users having automatic update settings do not need to download the same as the version will automatically be installed on their systems.
Take a look at the list of files revised:
wp-admin/about.php
wp-admin/css/colors/_admin.scss
wp-includes/version.php
wp-includes/feed.php
wp-includes/functions.php
wp-includes/post.php
wp-includes/version.php
That's all about the latest WordPress 5.3.2 maintenance release!
Accessibility Improvements
Some of the biggest accessibility changes fixed issues with the alternate admin color schemes available in WordPress. The accessibility improvements to buttons in WordPress 5.3 did not get carried over to most of the alternate schemes. Or, rather, those alternate color schemes were not taken into account when the changes went into effect. This left secondary button elements practically unreadable in some cases, which made accessibility worse.
Version 5.3.2 creates a unified design for secondary buttons for every color scheme. It also makes sure that the :active state for buttons are consistent.
Other improvements to accessibility include adding underlines to links on the Dashboard screen that were not clearly links by context, properly disabling nav menu forms when they should not be in use, and adding hover effects for links on the "About" admin screens.
Twenty Twenty Changes
The Twenty Twenty theme launched with JavaScript-based, smooth-scroll behavior for anchor links. This feature did not work correctly in all cases. It also broke anchor links to individual comments when paginated comments were enabled on a site.
Version 1.1 of Twenty Twenty includes CSS-based, smooth-scroll behavior. This greatly simplifies the code by using native behavior. It also works based on the user's reduced motion setting for their browser, which enhances accessibility for the theme.
The theme update comes packaged with a new option for showing or hiding the post author bio. The setting is available under the "Theme Options" section in the customizer. It is enabled by default and will show the author bio section at the end of every post across the site.
The Twenty Twenty update also includes several bug fixes, most of which were trivial issues.
Best and Cheap WordPress 5.3.2 Hosting
The hosting provider that we mean is ASPHostPortal. Who and why ASPHostPortal? ASPHostPortal is one of the best web hosting in the world. Founded in 2008, this company managed by a strong team of web hosting experts. Here are several reasons why you can choose them as your WordPress hosting partner. To make it clear, we have worked out a comprehensive review of the feature, performance, customer service and pricing of this service.
Respected By The WordPress Community
ASPHostPortal is well-respected in the WordPress community, especially for their quick, helpful support. All hosting companies have good and bad customer experiences on the web review, but if you look at ASPHostPortal's review mentions the majority of feedback is positive.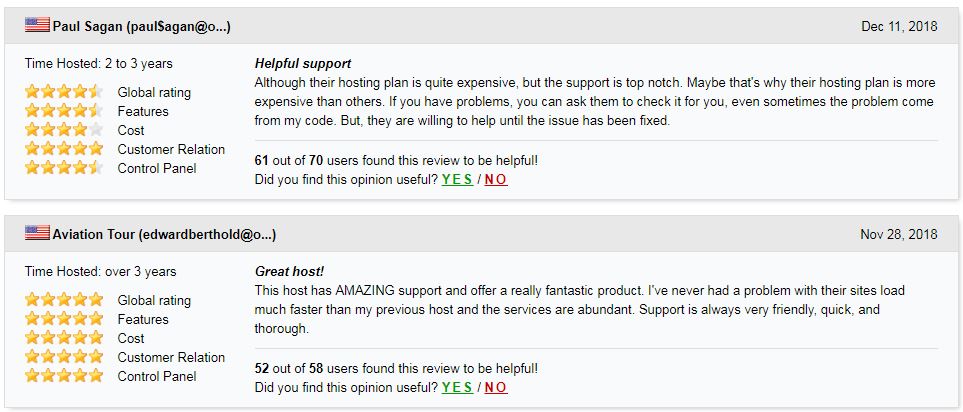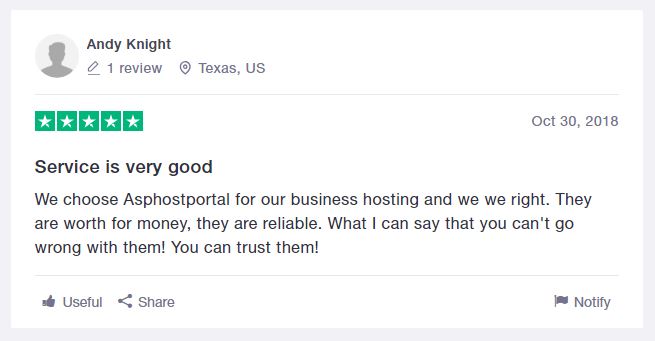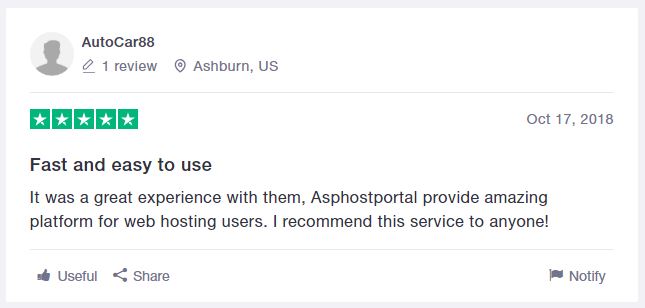 Engineered For Speed
ASPHostPortal shared hosting ($3.81/month) is good. The speed depends on which plan you choose but each one comes with top-notch hardware, CDN, SuperCacher, and software for it's a tier. ASPHostPortal also makes constant updates to improve speed – allowing customer sites to load even faster. This is our test result from GTMetrix, the loaded time is 0.7 second only.

Best Support In The Industry
With ASPHostPortal's support system we have always been able to reach someone within minutes whether it be through 24/7 ticket. That's because ASPHostPortal is a people-focused company who won't make you wait around listening to bad elevator music. Their team is so helpful and will honestly bend over backward to make sure your issues are resolved. And they won't tell you "it's not a hosting-related problem" like other hosting companies.
Top-Notch Security
Not only will your site be protected through auto-updates, daily backups, and server protection, but ASPHostPortal also releases their own patches when there's a widespread security vulnerability (with WordPress, or even a specific WordPress plugin). They're both proactive AND reactive which is good because WordPress sites have become prime targets.
ASPHostPortal WordPress Hosting Plans
Whether you're on a $3.81/month budget or you need a $12.99/month dedicated server, there's a plan for everyone. I mentioned this already but I use their plan and my WordPress site loads in under 1 second.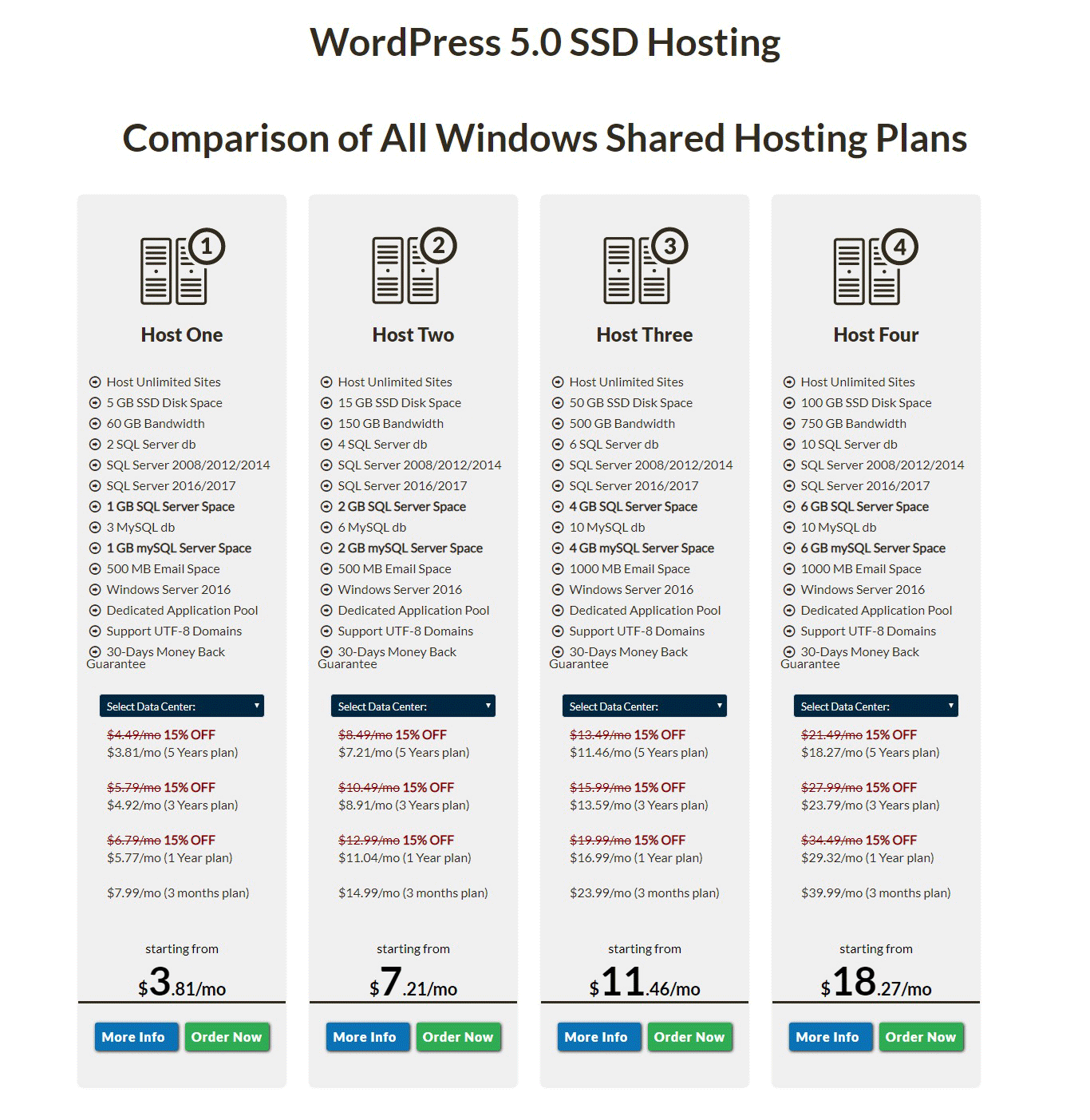 Conclusion – ASPHostPortal Is Awesome For WordPress Hosting
Between their hosting and tech support, ASPHostPortal is a clear winner. I don't write many articles on the other hosting companies because ASPHostPortal is in my opinion, the best. I do WordPress SEO and speed optimization for a living so I've been through a lot of hosts – and I'm just glad I found one who I can stick with and keep my website blazing fast.