WordPress is an impressive platform for creating your e-commerce portfolio or blogging website. It offers unique tools that let you create and monitor a professional-looking website for performance. It can best use these tools by installing the plugins and getting more features.
Some of the plugins of WordPress are free of cost, whereas the premium features cost you some more money. The Plugin Directory of WordPress offers free plugins that you can easily access in your dashboard.
The third-party plugins are also installable but only if your host comes from WordPress.org. This plugin menu is absent in WordPress.com.
Meanwhile, WordPress is the most popular platform for providing a plugin ecosystem. It offers options to install thousands of plugins. However, there is no single way to identify the most critical WordPress plugin. It should be the one that helps to boost your website's online presence.
This is what we are going to provide you here. In this post, we have identified several critical and popular WordPress plugins. We listed down everything excellent about these with the reasons why they are the must-haves for your websites.
Let's take a look at the best and most useful and required plugins the WordPress community offer.
I think that you can create any website you want with these 5 plugins:
1. Yoast SEO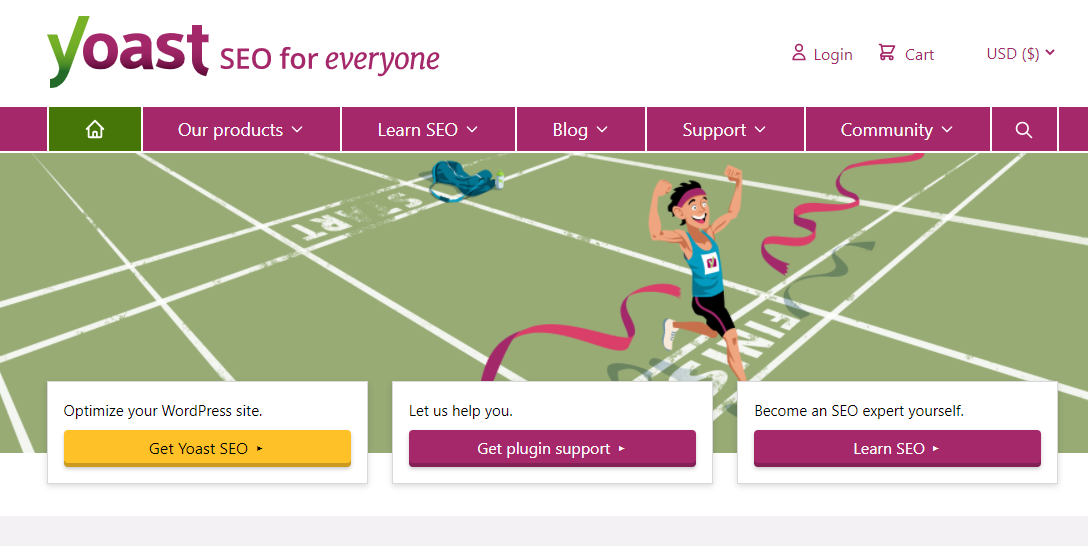 Yoast SEO is a plugin for WordPress that gives you a real-time analysis of your page. It helps you optimize your page content according to the required keywords, meta descriptions, titles, images, and content. You can also control Google indexing with Yoast SEO.
The Yoast SEO also evaluates the content's readability, the transition of subheadings and words, paragraph and sentence length, and even marks the excessive use of passive voice.
This plugin can also be used to control breadcrumbs, readable XML sitemaps, and automatically generate URLs. Thus, you are freed from Google's penalization for using duplicate content.
Its premium version offers even more advanced options. Above all, even the free version of the Yoast SEO plugin helps make a real difference to regulate the website's ranking.
2. Elementor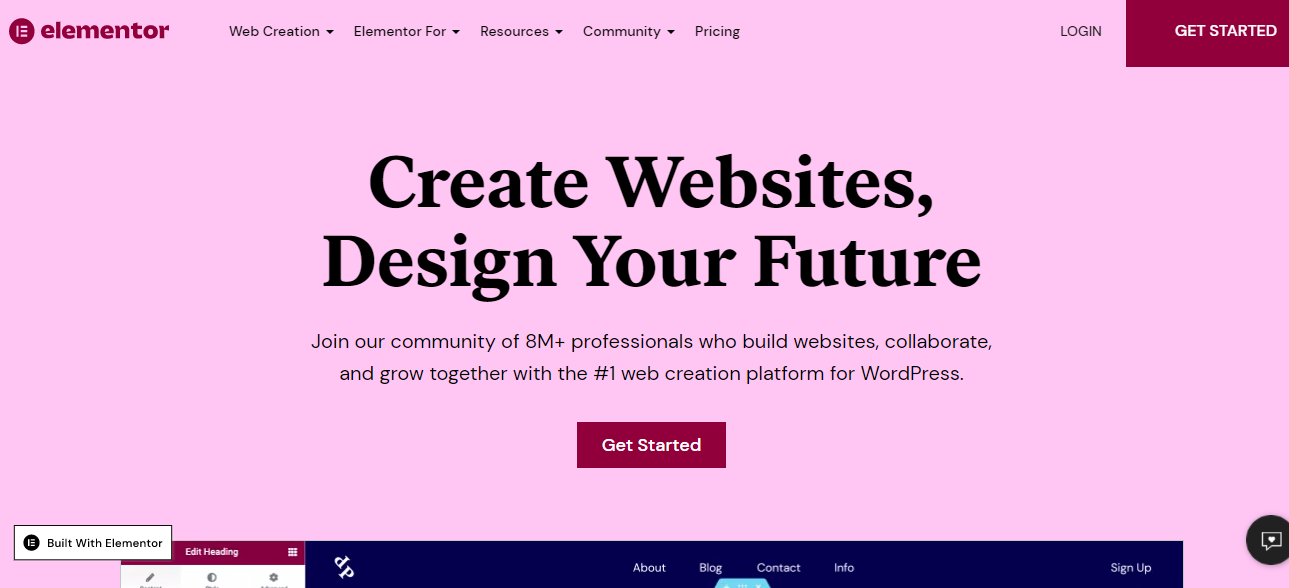 Elementor is the most popular and widely used page builder plugin of all in this list. Over 5 million websites currently use Elementor.
Elementor offers beautiful yet unique landing pages which you can use without knowing web designing or coding. Elementor works on a simple interface that uses a drag and drop tool and provides you with visual editing. Thus, you will get a good experience as a user.
, take any chunk of element and then drag it to the canvas and drop it. You can later adjust it according to your choice. Your content elements can be anything, including text, images, photographs, or even WordPress widgets.
Above all, Elementor is compatible with all the WordPress themes. There are two versions of Elementor available; pro and free version. The price of the Pro version starts from $49 annually.
3. Tagembed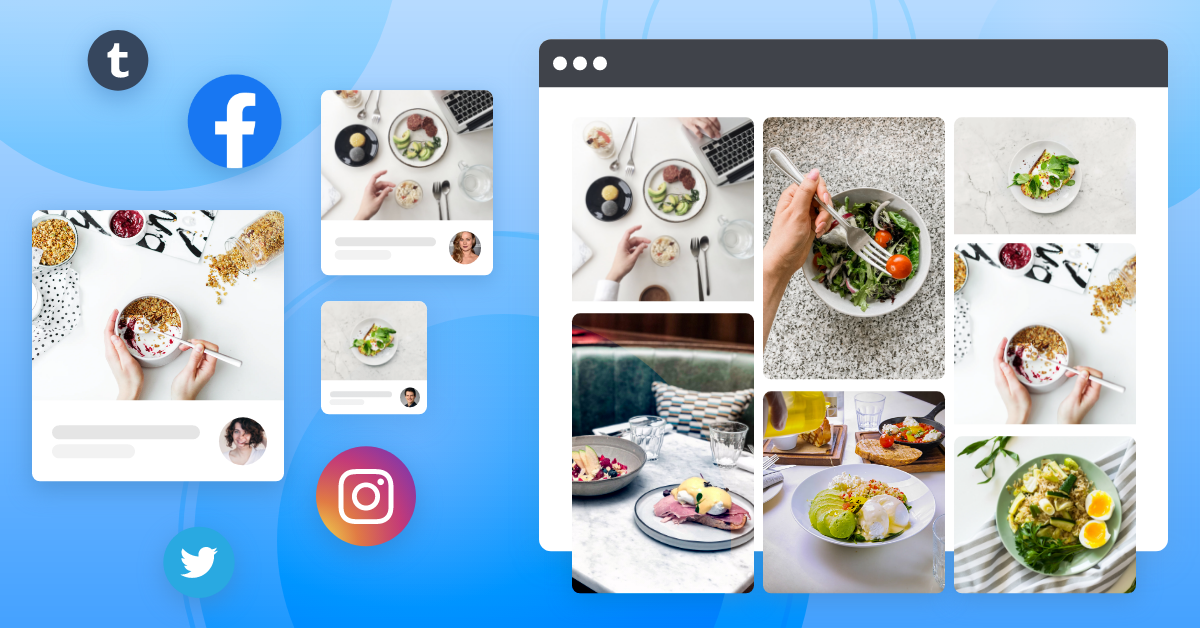 Social Media Feeds by Tagembed is an all-rounder plugin for WordPress. It helps users collect, curate, customize, and embed social media feeds from 18+ social media platforms on the WordPress website. It embeds social media feeds on WordPress in just a few simple steps and helps you to add beauty and functionality to your website.
Alongside providing an easy solution for embedding, it also offers various features that add great value to the plugin. Like it allows you to customize the social media feed widget as per your need. Here you can change the font size, font style, and more and make your feed more pleasing to the eyes. Moreover, you also have the authority to remove all unwanted and irrelevant content from the feed with moderation features.
Moreover, the plugin provides an auto-update feature that displays the content as soon as it is posted on the platform. Custom CSS, custom CTA button, analytics are some of the other main features of the plugin from many. And as it provides a Free-Forever plan, it makes the plugin budget-friendly, which eventually makes it an ideal WordPress plugin.
4. WP Rocket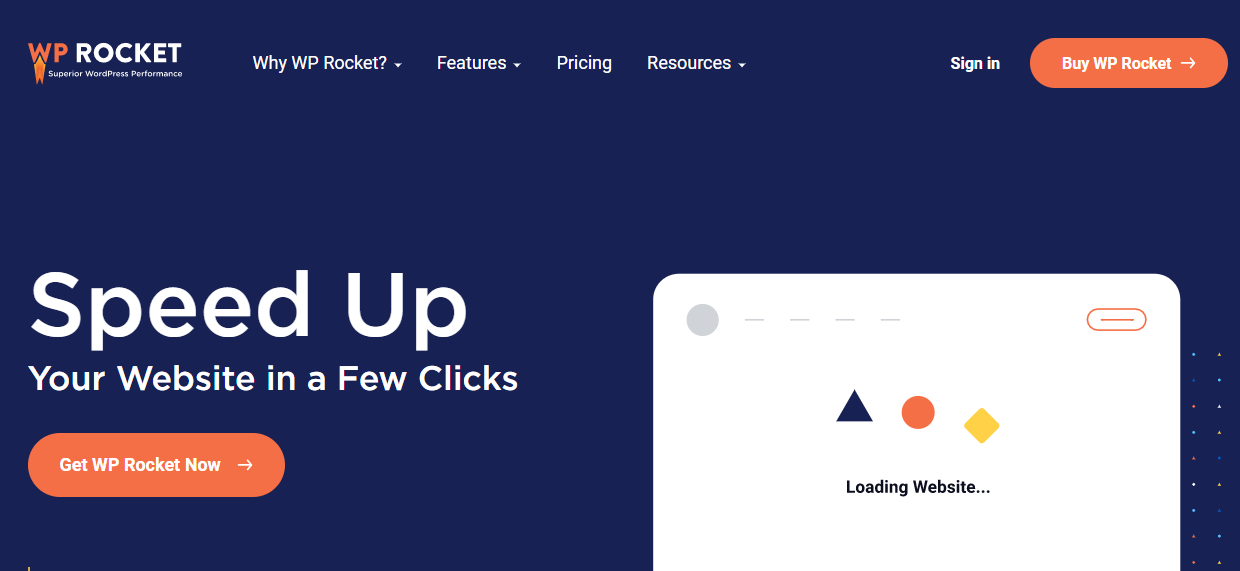 WP Rocket is a caching plugin that speeds up your website. It provides an easy start-up setup that is easily configured and installed. It only takes a few minutes. In actuality, you set it up and forget it.
Page caching is done more simply, and you will see a change in speed immediately right after the caching is done.
Ultimate the website indexing is greatly improved because of the preloading of cache. It also ensures that the images only load when a visitor scrolls down the page to the images. This is because of the minification, which reduces the load of CSS files, JavaScript, and HTML. As a result, your load time is further reduced.
In addition, the premium product leads you to have excellent support and regular updates too.
5. WPForms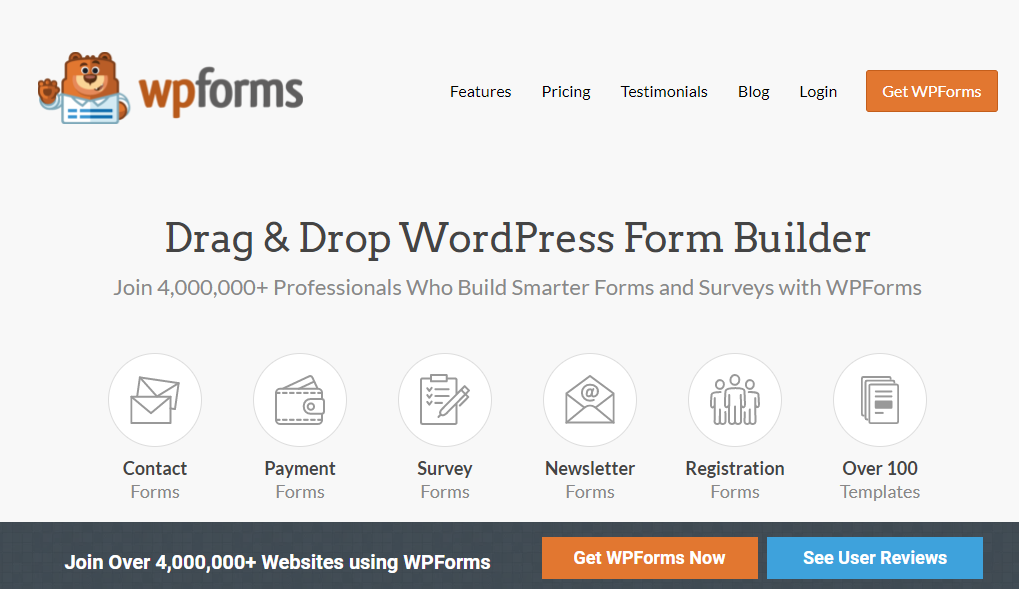 Your WordPress website needs a contact form whether you have a portfolio, blog, photography, or an eCommerce website. What else can you use to let your subscribers or followers reach you instantly via your website?
WordPress dashboard offers several contact form plugins. These plugins accurately provide the required functionality. However, WPForms gives you the most modern features for creating contact forms.
If it is a simple contact form, WPForms can help you create it with a minimal setup. Yet, if your website requires a more complex builder which can fulfill your requirement, WPForms can still help you with that.
Again, no coding is needed, and the plugin uses the drag and drop builder tool. So you do not have to hire a developer. Thus, it is a powerful and easy-to-use contact form page builder plugin. It also lets you create all types of forms, such as payment forms, subscription forms, and feedback forms.
You can create multiple types of forms, such as popup forms or opt-in type forms for emails.
WPForms also provide two versions; free and pro.
I think that with these 5 plugins you can create every website you want. Imagine if with one theme you can find all these 5 plugins compatible and ready to use.