Why You Should Get Business Review?
Plainly put, business reviews stimulate business growth. Ratings and reviews play a huge factor in conversion, as it's a more effective method to get users to click through and make a purchase, rather than business citations or most other elements of local SEO. For example, if your search result has 4.5 stars and 18 reviews (compared to lower scores and fewer reviews for your competitors), that's strong social proof that your product or service is trustworthy.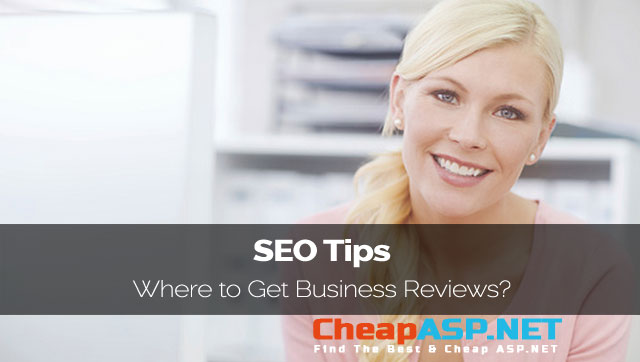 Business reviews also build trust and authority, and give you insight into who your audience is, what their pain points may be, and what customer needs your business is fulfilling or missing. Plus, negative reviews can help inform product improvements.
Unique Places to Monitor Business Reviews
Once again, given how common reviews are nowadays, there are more and more places to go to check out reviews and see what consumers are saying about your company. Of course, there are always the common options like Yelp, Amazon, and even The Yellow Pages, but not every place carries the same weight, so below helps you sift through the noise and hone in on the best places to search for reviews. A few unique places include:
Better Business Bureau
The BBB is a nonprofit organization that has their own accreditation standards, meaning they have their own process for reviewing a company. They take consumer reviews into account, mainly because the BBB places a premium on how businesses should act toward the public.
With the BBB, it's more about location than anything else. When you head to the homepage on their website, the first thing they ask for is your city and state or postal code.
Consumer Reports
Their slogan is "Working for consumers like you since 1936". Consumer Reports offers reviews and ratings on a variety of products from cars to appliances to electronics, and even health and family products. They provide multiple outlets for reviews, including videos, polls, news articles, and images.
Consumer Reports is very user-friendly — allowing you to search reviews by category — and you can also sign up for your own account to customize your interests and organize all of the products you've searched for reviews on in your history. They use a five-star rating system with their users, helping assign a quick value to each company/product.
Angie's List
Angie's List is very useful when it comes to reviews, namely because they take the anonymity out of the process. Angie's List requires a fee ($9.99 a month) to sign up and use, but that helps maintain integrity and credibility of the reviews. Nobody is going on there to bash a site or company or product just because.
Angie's List has a checks-and-balances system that monitors and investigates reviews to ensure companies and employees aren't posting about themselves or their own products. At the same time, companies have the opportunity to defend themselves and respond to any reviews posted on Angie's List.
Google/Yahoo
Obviously these are the two biggest search engines on the planet, but they're also great places to garner reviews about any product or company. These two mega companies also place a premium on local listings. If you type a restaurant into Google, for example, you'll see the closest location to you, but you'll also see ratings on a five-star scale and options to check out reviews.
Google and Yahoo each have different algorithms in terms of reviews and Google requires a Google+ membership to post a review, but they can still be valuable measuring sticks for your company to gauge where you stand in the public eye.
CitySearch and Insider Pages
These sites are very similar to each other in that they're both free, user-generated sites that place a heavy emphasis on local businesses and reviews. Like other sites, they are based on a five-star rating system on top of actual written reviews.
Zomato
This site is focused on restaurants and other eateries, so if you don't own a restaurant, this probably isn't a worthwhile venture for you. What's cool about Zomato is that it takes reviews one step further and actually filters reviews for you.