The Best Microsoft SQL Reporting Service 2017 (SSRS 2017) Hosting Limited Offer 15% OFF
SSRS is Microsoft's answer to business reporting. It provides a unified, server-based, extensible, and scalable platform from which to deliver and present information. Its scope extends from traditional paper reports to web-based delivery and interactive content. SSRS can also be configured to deliver reports to peoples' inboxes, file shares, and so on. SSRS is capable of generating reports in various formats, such as the web-oriented Hypertext Markup Language (HTML) and desktop application (Microsoft Excel and CSV) formats, thus allowing users to manipulate their data in whatever format is required. In addition, SharePoint can be used as a front end for SSRS, allowing reports to be presented directly in corporate portals.
SQL Server Reporting Services is a solution that customers deploy on their own premises for creating, publishing, and managing reports, then delivering them to the right users in different ways, whether that's viewing them in web browser, on their mobile device, or as an email in their in-box.
SSRS is just one of the components in the Microsoft Business Intelligence (BI) platform. Combined, those components provide an excellent platform for enterprise data analysis. The Microsoft BI platform includes the following:
SQL Server: The traditional database engine, which also stores SSRS catalog data.
SQL Server Analysis Services (SSAS): A component for online analytical processing (OLAP) and data mining. OLAP performs data aggregation and allows users to traverse from aggregations to details looking through the dimensions (such as geography or time) of data. Data mining helps users to discover patterns in data.
SQL Server Integration Services (SSIS): A component for extracting, transforming, and loading (ETL) data.
SSRS for End Users
SSRS is unique in the Microsoft BI suite because it covers a variety of information users. Microsoft divides users into three groups: information consumers, information explorers, and analysts.
To address the varying needs of these types of users, SSRS provides three main tools from the user perspective:
Report Viewer: The primary mechanism for viewing reports over the Web. Report Manager is the name of the website that SSRS sets up. It provides a very clean and neatly organized user interface for end users. Developers can also embed a Report Viewer control into both ASP.NET and Windows Forms applications.
Report Builder: The tool that provides users with a front end for ad hoc reporting against a SQL Server or Analysis Services database. Unlike most ad hoc reporting tools, users of Report Builder do not need to know Structured Query Language (SQL) or anything about joins or grouping to create reports.

Report Designer: The tool that takes on the job of building advanced reports. Although Report Builder does a good job as an ad hoc reporting tool, Report Designer was made to tackle really advanced reports.
The Best Microsoft SQL Reporting Service 2017 (SSRS 2017) Hosting Limited Offer 15% OFF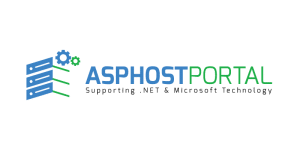 ASPHostPortal.com Windows ASP.NET hosting plan is compatible with the SSRS 2017 web hosting management and collaboration application. Microsoft Reporting Services 2017 has many exciting features. You can show your business data on Maps, Charts including Sparkline, Data bars and Indicators. SQL Server Reporting Services will gain charting capabilities from the integration of the data visualization products from Dundas Data Visualization Inc., which was acquired by Microsoft. They are always providing support for the latest versions of SQL Server Reporting Services.
[stextbox id="asp_net_hosting" caption="ASPHostPortal.com is Microsoft No #1 Recommended Windows Hosting Partner"]ASPHostPortal.com is Microsoft No #1 Recommended Windows and ASP.NET Spotlight Hosting Partner in United States. Microsoft presents this award to ASPHostPortal.com for the ability to support the latest Microsoft and ASP.NET technology, such as: WebMatrix, WebDeploy, Visual Studio 2017, .NET Core, ASP.NET MVC 6.0/5.2, Silverlight 5 and Visual Studio Lightswitch. Click here for more information[/stextbox]
Why ASPHostPortal Is Recommended For SQL Reporting Service 2017 (SSRS 2017) Hosting?
Powerfull Server is Their Advantage
On Shared hosting environment, ASPHostPortal use a feature called CPU throttling which simply refers to the process of reducing website's CPU usage in whenever the particular website is pulling "too much" server resources at one time. This feature is indeed very good and prevent unexpected downtime. This feature only makes the particular website slow or inaccessible which is causing other website run slow.
ASPHostPortal uses a state-of-the-art data enter which is featured with UPS backup power, diesel generators, firewall protection and 24×7 security. Moreover, the company houses dual quad Dell servers that are 100% factory built and tested, coming with the best specification of 64 bit software, 32 GB of RAM, and RAID 10 disk arrays. All of the first-class facilities and infrastructures enable ASPHostPortal to provide satisfying uptime and fast hosting speed for their customers to run websites smoothly and stably.
Best Security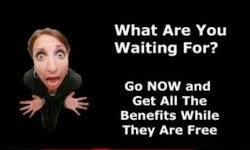 Security is something which can never be compromised specially when it comes to your website. You might be storing a lot of database of your customers on your server who register with you through your website, or your website has thousands of pages but you don't take backup of your site. Think what if someday your website got hacked, you'll find yourself screwed. We know many of us are lazy taking backups but with ASPHostPortal you need not to worry about the backups. ASPHostPortal automatically create daily, weekly, and monthly backups of your entire account that you can restore with few mouse clicks via their Control Panel
World Class Control Panel for SQL Reporting Service 2017 (SSRS 2017)
Plesk Control Panel is one of the most used control panel in the world to manage SQL Reporting Service 2017 (SSRS 2017). ASPHostPortal offer an enhanced Plesk Panel which has friendly interface with additional tools that make it easier to manage your websites, domains, emails, files, and more from a centralized location.
Well Trained SQL Reporting Service 2017 (SSRS 2017) Staff
To give the answer of your complex queries related to SQL Reporting Service 2017 (SSRS 2017), you need a host which employs trained SQL Reporting Service 2017 (SSRS 2017) staff. ASPHostPortal is among those few hosting provider who employs trained SQL Reporting Service 2017 (SSRS 2017) staff.
SQL Reporting Service (SSRS) 2017 Hosting Features
Visualize your data in multiple, interconnected ways by using data regions.
SSRS reports are primarily accessed via HTTP (Hypertext Transfer Protocol) or HTTPS (HTTP Secure), you can view reports from any location that has access to the SSRS Web Server.
View reports for your own use or publish reports to a report server or SharePoint site to share with your team or organization.
Define expressions that provide you with the ability to customize how report data is filtered, grouped, and sorted.
Manage report data sources separately from the report definition.