About Hostinger
Hostinger offers quick, dependable, and streamlined services at a price that is extremely difficult to surpass, all with the goal of making life easier for website developers and their clients.
Founded in 2004, the self-funded business reached the milestone of 10 million users ten years later, earning ICANN accreditation and localizing services in 39 nations.
Currently, Hostinger serves more than 29 million members and adds 20,000 new users on average every day, or around one every five seconds.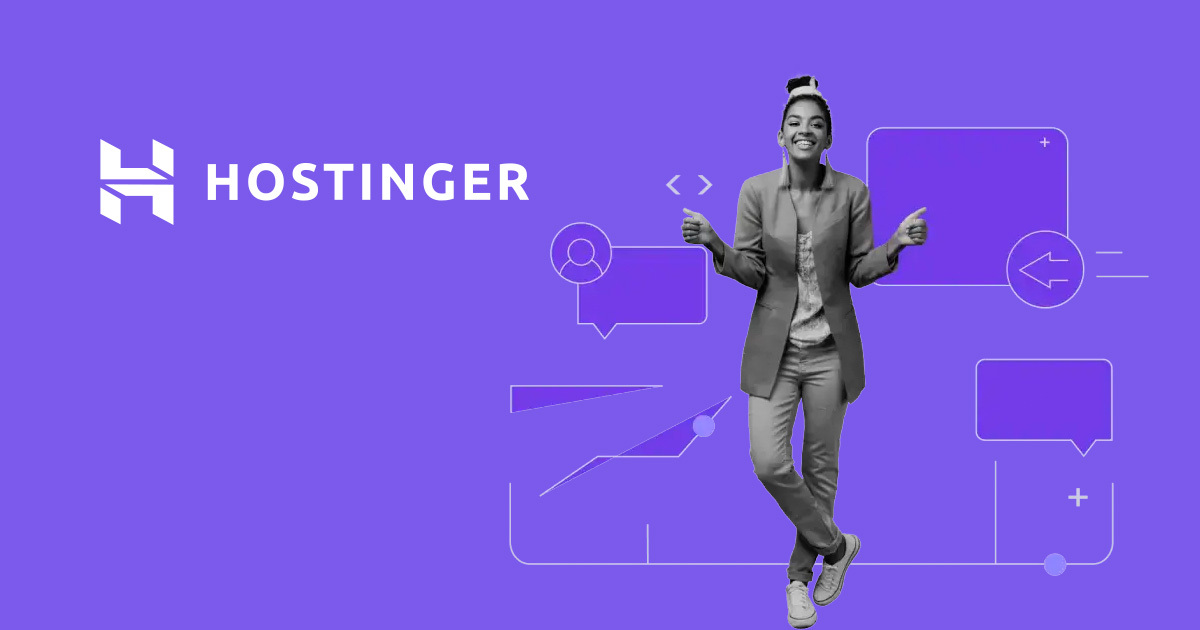 A staff of about 1,000 people work for the business, maintaining a number of international offices and a sizable force of remote workers to make sure Hostinger services and support are always available and helpful.
As a result, Hostinger can provide 24/7 live chat assistance and a 99.9% service uptime guarantee. The company focuses on scalable virtual servers and shared hosting with lots of resources.
The former offers daily or weekly backups, a free domain name for annual plans, and WordPress-friendly optimizations as well as an easy drag-and-drop website builder. Clearly, Hostinger strives to achieve the ideal ratio between pricing and performance.
The business outfits its infrastructure with powerful solid-state drives instead of providing inferior services at the lowest possible cost. Most recently, it even succeeded in a self-imposed challenge to receive a flawless score on Google PageSpeed Insights.
The company has achieved a remarkable win by locating SSDs with that level of performance for a price lower than most of its rivals.
But lately, there have been a lot of customer complaints coming to hosting services from Hostinger.
So What's Wrong with Their Service???
So as not to be curious, I tried it myself. And this is my review of hosting services from Hostinger.
Don't be shocked if you start receiving phone calls from con artists and bill for unauthorized purchases after giving Hostinger your credit card number. Numerous legal threats have been made against them, and Hostinger's CEO has openly acknowledged using phony reviews. Because of dishonest affiliates and unscrupulous marketing, this business became well-known.
Migrations are carried out by untrained support personnel who don't follow notes, make errors, and take advantage of you. Resources are hardly "unlimited" because to the low cores/RAM, sluggish SSDs, and incredibly low I/O limits. This results in server failures, 503 errors, and account suspensions with upgrade notifications. Although performance degradation and downtime are frequent, they don't always update the status page to reflect it. The three primary services offered by Hostinger—hosting, domains, and email—all include various scams and problems.
Therefore, don't believe the phony ratings and the "glowing reviews" from Hostinger's affiliates. How ridiculously low the prices are reflects the "quality" in a direct manner. I advise you to stay away from Hostinger and SiteGround because they both deceive customers with false information. Simply avoid using Hostinger.
How Hostinger Scams You?
Renewals process when set to manual.
Charges for "free" SSL, backups, and support.
Gives your information to other scammers who call you.
Suspends your account for "abuse" without refunding you.
Domain renewals increase to $100+/year with privacy protection.
Domains and hosting plans don't appear in the dashboard after payment.
Advertises way more sites/storage/bandwidth than plans can actually handle.
On Reddit and TrustPilot, you can find a lot of complaints. These appear to be the most typical frauds, however there may be some that I missed.
Resources Are Extremely Limited
Don't believe the statistics that Hostinger provides on their page for WordPress hosting. The 100-200GB storage, unlimited internet, and hundreds of websites are all entirely false claims. Even Hostinger's VPS 3 package boasts unheard-of 60GB NVMe storage only $7.99/mo.
Hostinger has 10 times fewer I/O (KB/s) on most plans with only 1-2 CPU cores when compared to another lousy host. Hostinger enables you to increase your account for 24 hours while decreasing your CPU and memory use. But it's likely that the low restrictions will restrict you.
Hostinger's SSDs Are Slower Than NVMe
Hostinger uses SATA SSDs while other hosts (including shared hosts) are starting to move to faster NVMe SSDs. As I mentioned earlier, while Hostinger's claims to use "terabytes of NVMe SSD storage" on their VPS plans, take it with a grain of salt since they lie all over their website.
Downtimes + Degraded Performance
Due to the fact that your websites are hosted on separate servers and nodes than other websites, advertising 99.9% uptimes (and uptimes testing) frequently mean nothing.
The hosting agreement website for Hostinger states unequivocally that "the service uptime guarantee does not apply to service interruptions caused by periodic maintenance." Although this is typical for hosting businesses, Hostinger's status page frequently has alerts about maintenance and performance degradation. One of their most common TrustPilot complaints is also this.
Support Is Slow, Scammy, Or Non-Existent
Poor customer service is uncommon in cheap hosting, but Hostinger's is almost inept.
In addition to scams, you could not hear back for several hours, days, or even ever. They have been exposed modifying things (including lowering the resource restrictions) in accounts without authorization. They upsell help for a monthly charge. Support is typically something you have to deal with, but believe me when I say that this support team is among the worst you will encounter.
Are You Looking for An Alternative to Hostinger?
Well, I can recommend ASPHostPortal for you. ASPHostPortal is a specialist Windows ASP.NET hosting provider that also provides Linux shared hosting plans plus cloud hosting, reseller hosting, email hosting, and associated services such as domain registration.
This company markets itself as the "#1 Recommended Windows and ASP.NET Spotlight Hosting Partner in the United States," and it hosts more than 50,000 websites. It has been in business for over a decade, and it has 12 data centers across Europe, North America, South America, Asia, and Australia. Its website is in English.
Most ASPHostPortal plans run on a Windows server and use the Plesk control panel rather than cPanel. But it does offer a few Linux-based shared hosting, cloud hosting, and dedicated server plans for which you can purchase cPanel.
We like how ASPHostPortal allows us to prepay in 3-month installments so that you can try the service with little risk and see if it is right for us. Even then, we'll have access to a 30-day money-back guarantee if we don't like the service and choose to cancel within the first 30 days.
Although ASPHostPortal is a popular web host and has many 5+ year clients, we've had trouble finding recent reviews, either positive or negative, in the past two years on Google and web hosting forums. We did, however, find many discussions where their clients are actively recommending this service to people that need Windows ASP hosting.
ASPHostPortal uses 12 world-class data centers located in Washington D.C., Toronto, Amsterdam, London, Paris, Frankfurt, Milan, Hong Kong, Singapore, Melbourne, Chennai, and Sao Paulo. These facilities feature redundant, high-speed network connections, and high-tech cooling and fire-suppression systems. They are staffed 24/7/365 by certified administrators and network engineers.
100% website uptime is assured by DNS failover that monitors customers' websites for failover from multiple geographic nodes. When a website fails to load, ASPHostPortal will automatically change the DNS records to reroute traffic to a backup IP address or server. This is a paid monthly service.