Hello, 2019 will arrive soon. Are you ready for your new e-commerce? Today e-commerce is an inseparable part of life, physical stores are starting to disappear, changing to e-commerce. And you no longer need to rent a shop on the side of the highway with high rental prices. Now also e-commerce is very easy to be made even by ordinary people. No need to pay for expensive application creation services. Now you can make it yourself, adjust your wishes. In this article, we will give you the 10 top open source and free e-commerce platforms for 2019.
1. WooCommerce (WordPress)
URL: https://www.woothemes.com/woocommerce/
Proud to power over 37% of online stores, WooCommerce has been downloaded 14,095,679 times. It is by far the most popular open source e-commerce solution available. Built to help users turn any WordPress site into an e-commerce store, this e-commerce solution was created by the equally popular WooThemes. When it comes to content, WooCommerce is the best cms for e-commerce.
Unfortunately, as you start looking at more complex features with WooCommerce, you'll see a price tag attached. The same is true of support – it comes in the form of a purchased product for this solution. On the flip side, WooCommerce scales beautifully and as a result is a frequent e-commerce platform choice for large enterprises, although it works just as well for small and medium shops.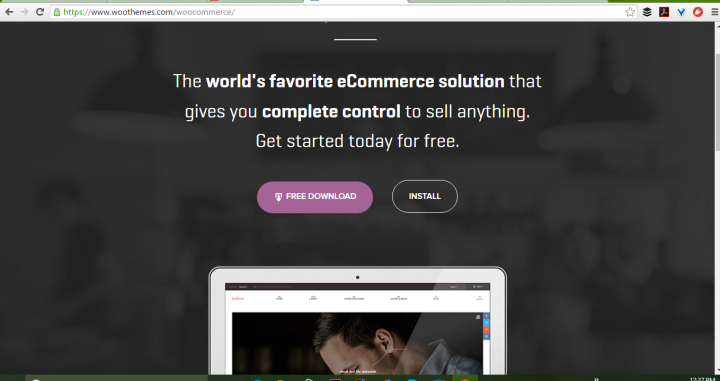 2. Magento Community Edition
URL: https://www.magentocommerce.com/download
With more than 200,000 users, the Magento Community Edition is one of the most popular open source e-commerce platforms available. Although it isn't as robust as the Magento Enterprise edition, the Magento Open source Community Edition is still a strong choice for e-commerce stores that are committed to the idea of a free platform.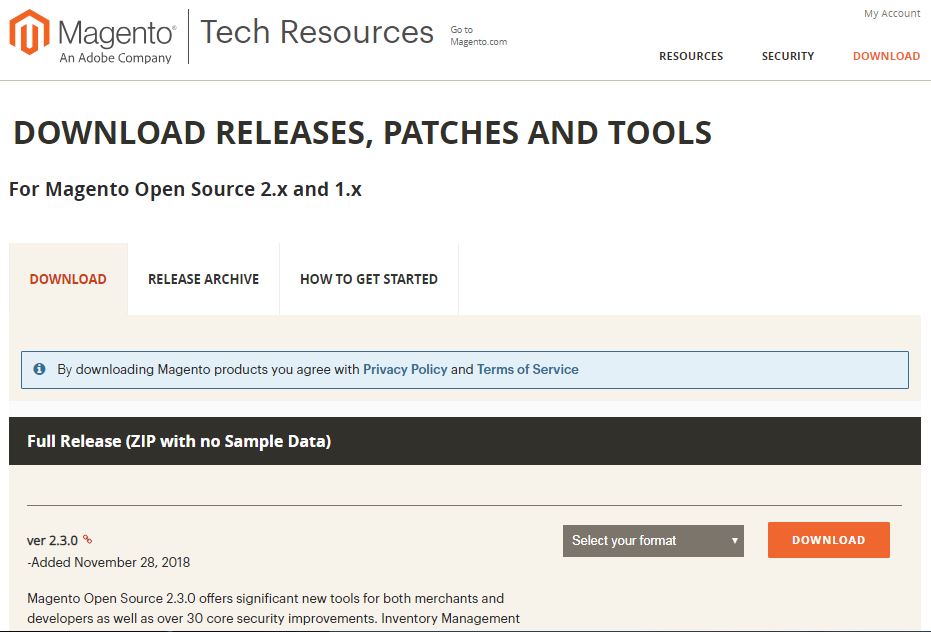 3. PrestaShop
URL: https://www.prestashop.com/en/
PrestaShop boasts that more than 250,000 stores use their e-commerce platform. The forum for PrestaShop has more than 850,000 members and customers include Zippo Lighters and Fashion Stork, among others. The popularity of this open source e-commerce platform extends to more than 200 countries and as a result, PrestaShop has been translated into 65 languages.
PrestaShop is so well liked by developers and users, the platform has racked up awards around the world:
Packt Publishing's Best Open Source Business Application (two times)
2013 BSOCO Award in the CMS category
2013 #1 Open Source Shopping Cart Software by EcommerceBytes Seller's Choice Awards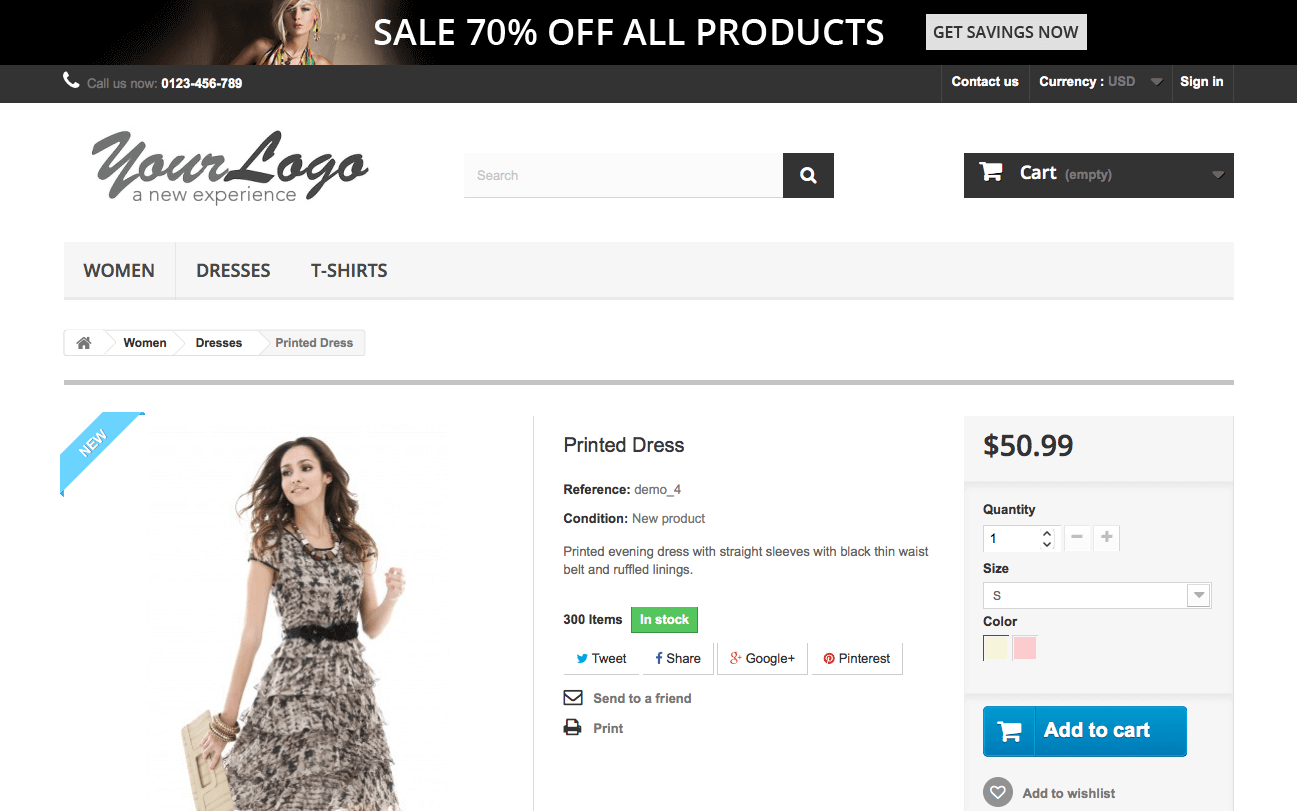 4. osCommerce
URL: https://www.oscommerce.com/
The front end of this open source e-commerce platform's demo feels a bit like a dated version of Amazon. After 16 years in business, osCommerce should be performing stronger in the market than it is – especially considering the availability of more than 7,000 add-ons and two spinoff projects that have claimed a strong place in the e-commerce platform field.
Maybe os stands for old-school?
Unfortunately for osCommerce, only 13,300 stores currently use this platform, despite an active community with more than 285,720 members and more than 1.6 million posts. In major need of an update, osCommerce has a loyal open source developer following but little ability to compete in the modern e-commerce field without some major changes.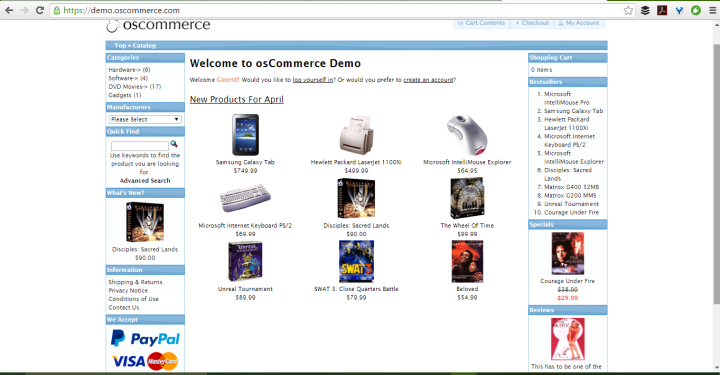 5. Zen Cart
URL: https://www.zen-cart.com/
Originally based on osCommerce's code, the two parted ways in 2003 when Zen Cart decided to place a heavier focus on templates. Today, this free e-commerce platform provides users with a 390+ page user's manual and a host of features – not to mention more than 1800 add-ons in 16 different categories. The related community is large, too. There are more than 150,000 members in the Zen Cart community.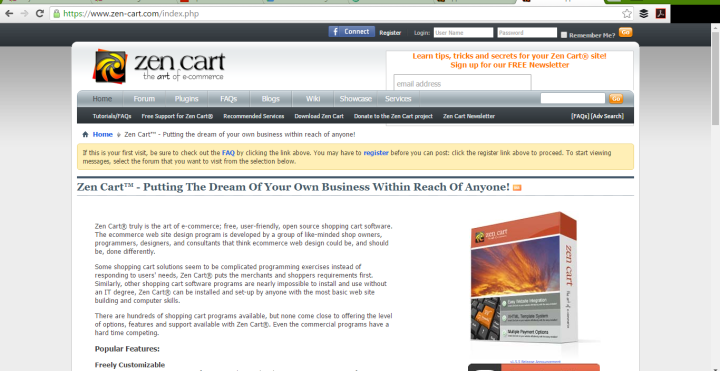 6. Drupal Commerce (Drupal)
URL: https://drupalcommerce.org/
One of the most comprehensive open source e-commerce platforms available, Drupal Commerce was built by the Commerce Guys and offers multilingual, multicurrency, global functionality – making it the perfect fit for sits like Open Sesame, an e-learning language course provider.
Drupal readily integrates with numerous third-party applications. It's currently one of the only e-commerce platforms built on a CMS (Drupal Content Management System), making it innately compatible with a strong content marketing strategy. Like many other open source platforms, it's the support that will cost you – Commerce Guys offers Drupal Commerce application support is very expensive. That makes sense when you see their client list. Drupal Commerce is popular with large enterprises.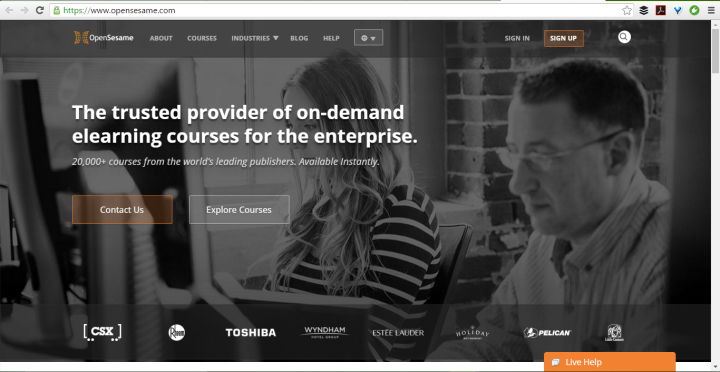 7. WP eCommerce
URL: https://wpecommerce.org/
Yet another WordPress plugin option, WP e-commerce has been downloaded more than three million times and boasts the honor of being the "original" e-commerce solution for WordPress. The coding for this open source e-commerce platform is relatively simple.
If you can handle CSS and HTML, you're good to go. You can pay the experts for a little extra support, or turn to the large community of users for answers to common questions.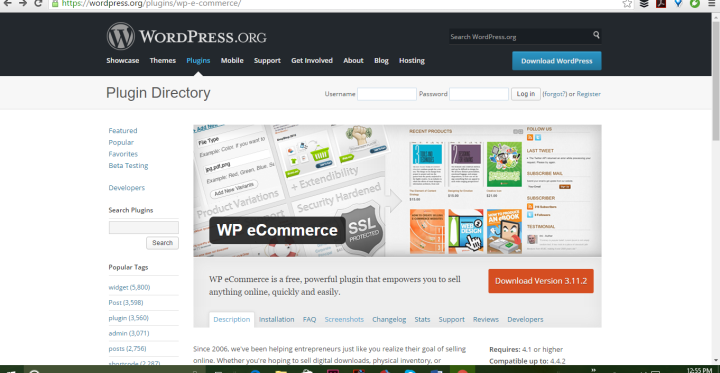 8. CubeCart
URL: https://www.cubecart.com/
This British open source e-commerce solution is popular on both sides of the pond – in fact, they've got a decent following in many parts of the globe. CubeCart uses a 100% template-driven responsive skin to look good across devices. Great customer support, social media plugins, unlimited products, administrators, customers, orders…you name it. This cart is setting itself apart as a member of the new generation of e-commerce open source platforms. That said, it's no Shopify or BigCommerce and you won't be able to get phone support, although you'll find live help on the site.
CubeCart scales decently but is not equipped for large enterprises. It integrates with several common applications, such as MailChimp, but can't compete with OpenCart for the number of third-party integrations available.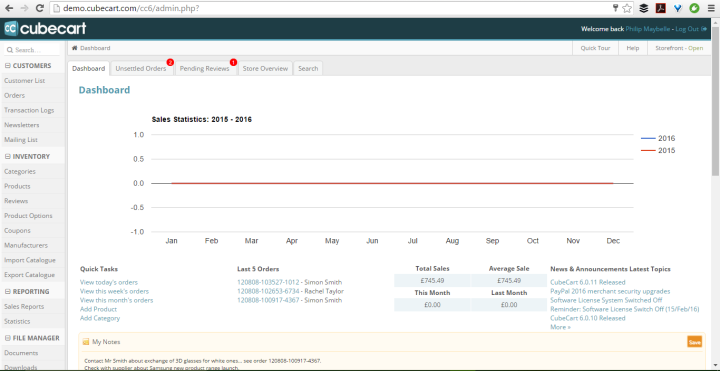 9. OpenCart
URL: http://www.opencart.com/
Well aware that appearances matter, OpenCart offers more than 2,700 themes. The platform is used by 576,862 e-commerce sites, but 4,841 of these are in the top 1 million sites on Alexa.com – not a bad number for a relatively small e-commerce platform.
The OpenCart community is welcoming and very active. Although the platform was created in Hong Kong, the majority of users are in the United States. OpenCart is multicurrency, multilingual, and offers more than 20 payment gateways as well as eight shipping methods.
One feature many OpenCart users enjoy is the turnkey nature of this open source e-commerce platform – there's no need to mess with code at the start.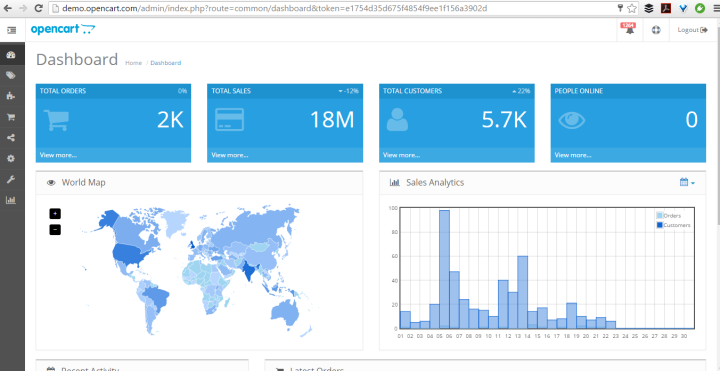 10. VirtueMart (Joomla)
URL: http://virtuemart.net/
Designed for use with Joomla 2.5 and 3, Virtue Mart boasts more than 500 features, stores around the globe, and an engaged and active developer community. The platform boasts 348, 487 users, of which only 995 are in the top 1 million sites. The vast majority of e-commerce websites using VirtueMart are based in the United States or Russia.
The core system of VirtueMart is very small, with only 3-5 developers working actively on it. On the other hand, input from the developer community is openly accepted and there are 316,371 members. This open source PHP e-commerce solution isn't a newcomer to e-commerce – VirtueMart is a German company that's been around since 2004. The platform isn't friendly to the nontech crowd – you'll need a developer who is well-versed in the Joomla CMS system and PHP software to really be able to use this platform. It's also easy to spend a small fortune on plug-ins and add-ons for this platform. Watch your wallet.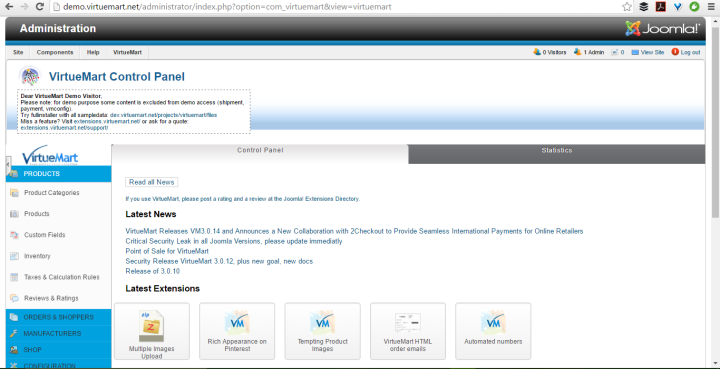 Is Open Source E-commerce Really Free?
Open source e-commerce solutions offer a wide range of features and complexity. Before choosing one, you need to be honest with yourself about your web developer skills and your budget to pay for support and help. Regardless of price point, however, an open source platform with an active developer community offers the benefit of a global community of people working to improve the software.
At the same time, it's usually the freemium plans that have a dedicated team of full-time developers and support. If you need help and you aren't using a freemium open source platform with the option of paid technical help, you might find yourself in trouble if you come across a new bug in the code.
No matter what your budget is, you'll find the perfect solution for your e-commerce site. Just remember to keep looking until you find the right mix of front and backend UX, features, loading speed, and scalability.
If you are looking for web hosting for your e-commerce, you can consider ASPHostPortal. They support all of the 10 top open source and free e-commerce platforms for 2019.