Discount 15% Off European Windows ASP.NET Cloud Hosting
Reliability
HostForLIFEASP.NET guarantees the highest quality product, top security, and unshakeable reliability. They carefully chose high-quality servers, networking, and infrastructure equipment to ensure the utmost reliability.
Award Winning Support
They hired an army of the best technicians, managers & web hosting gurus. That means clear, professional support, fast. Their team are standing by to respond to your queries around the clock, big or small, and they'll be there for you – 24×7, 365 days a year.
World Class Data Center
HostForLIFEASP.NET currently operates data center located in Amsterdam (NL), London (UK), Seattle (US), Paris (FR) and Frankfurt (DE). All their data center offers complete redundancy in power, HVAC, fire suppression, network connectivity, and security.
Excellent Uptime Rate
They never ever happy to see your site goes down and they truly understand that it will hurt your onlines business. If your service is down, it will certainly become their pain and they will certainly look for the right pill to kill the pain.
Best Technology
They have included ASP.NET framework support on all their hosting plan. ASP.NET website is 100% compatible with IIS web server. You can mix your website with different languages regardless of ASP, ASP.NET, PHP or even CGI. All in one hosting plan.
30 Days Money Back Guarantee
Their top priority to deliver the ultimate customer experience, and they strongly believe that you'll love their service – so much so that if for any reason you're unhappy in your first 30 days as a customer, you're more than welcome to request your money back.
HostForLIFEASP.NET Cloud Hosting Plans
HostForLIFEASP.NET offers a variety of cheap and affordable European ASP.NET Cloud Hosting Plans to fit any need
€3.99
Per month
10 GB Disk Space
20 GB Bandwidth
2 MSSQL DB
200 MB/DB
2 MySQL DB
500 MB/DB
200 MB Email
€6.49
Per month
30 GB Disk Space
70 GB Bandwidth
4 MSSQL DB
500 MB /DB
5 MySQL DB
500 MB/DB
500 MB Email
€22.99
Per month
100 GB Disk Space
200 GB Bandwidth
6 MSSQL DB
1000 MB/DB
10 MySQL DB
500 MB/DB
1 GB Email
HostForLIFEASP.NET ASP.NET & PHP Applications
Latest DotNetNuke Version
DotNetNuke is in use on over 400,000 production websites, has a thriving user community, and features a huge array of available third-party extensions. Sign up for a web hosting account from HostForLIFEASP.NET and get going in minutes.
Latest Umbraco Version
The Umbraco solution offers a comprehensive feature set that is easy-to-use for new users, yet powerful enough for the most demanding ecommerce expert. Written in .NET Umbraco is simple & powerful on HostForLIFEASP.NET's Umbraco hosting packages.
Latest nopCommerce Version
nopCommerce is a secure, scalable and extendable e-commerce platform. All of their nopCommerce hosting plans have been extensively and rigorously tested to support and exceed the requirements of the latest version of nopCommerce.
Latest WordPress Version
Whether you are a starting blogger or a superstar, they have the right WordPress hosting plan for you. HostForLIFEASP.NET has teamed up with WordPress as an official hosting partner to get you blogging faster than ever before.
Latest Joomla Version
Get free Joomla installation and a smooth running site by choosing the right foundation, and say goodbye to file upload problems, permissions issues and other Joomla hosting compatibility headaches!
Latest Drupal Version
Drupal is a very popular open source CMS that powers millions of website on the web. HostForLIFEASP.NET is a Drupal Supporting Partner bringing you the high quality and reliable hosting you need to run your Drupal website.
HostForLIFEASP.NET is Microsoft No #1 Recommended Windows and ASP.NET 5 / ASP.NET Core 2.0 Hosting in European Continent. Their service is ranked the highest top #1 spot in several European countries, such as: Germany, Italy, Netherlands, France, Belgium, United Kingdom, Sweden, Finland, Switzerland and many top European countries. Click here for more information.
Reasons Choose HostForLIFEASP.NET as Your ASP.NET Hosting Partner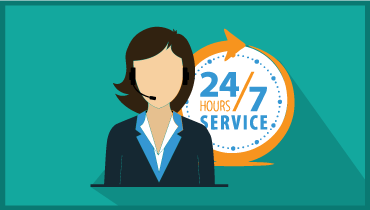 They Give You Fantastic Support, 24/7
Are you tired of waiting for slow, unprofessional and unhelpful support? They certainly were.
So they hired an army of the very best technicians, managers and web hosting gurus. That means clear, professional support, fast. Their team are standing by to respond to your queries around the clock, big or small, and they'll be there for you – 24×7, 365 days a year. You can contact them via all standard communication channels – by e-mail, through the ticketing system, or via an online form – should you have any pre-sales questions.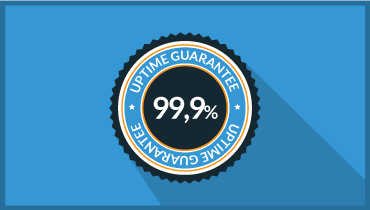 Guaranteed Uptime
Relibility, Stability and Performance of their servers remain their TOP priority. Even their basic service plans are equipped with standard service level agreements for 99.99% uptime. Advanced options raise the bar to 99.99%.
They've all seen those 10-page, hard-to-read service level agreements from hosting providers – they don't agree with those. They believe that uptime and reliability is crucial to providing a high-level service and it's one of their highest priorities – an uptime guarantee should be simple, digestible and easy to understand!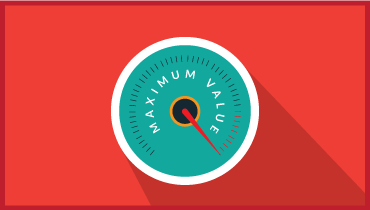 "Right-Size" Plans for Maximum Value
HostForLIFE offers a complete menu of services. IT professionals select only what they need – and leave behind what they don't. The result is an optimal blend of cost and performance. They offer IT professionals more advanced features and the latest technology – ahead of other hosting companies.